Normally I do not recommend or practice housing 2 different breeds of birds together but Chi (IRN) and Rascal (Sun Conure) are very bonded and the best of friends. They were handraised and grew up together as clutch mates at only a few weeks of age and have been inseparable ever since. They sleep, eat and play together and if I have one out without the other, they call out until they are reunited.
Rascal was injured in the nest at just 2 hours or so old so I removed her to handraise. She stayed as an only child until I began to handraise a couple of IRN chicks and housed together for company.
Rascal seems to have brought out the Conure side in Chi and they actually play together. I have not seen a IRN play with another bird before so was quite intrigued at the behaviour of these 2 together. I had expected to have separated them by now, so far has not been the case.
Here are a few pics of Chi and Rascal.
Bedtime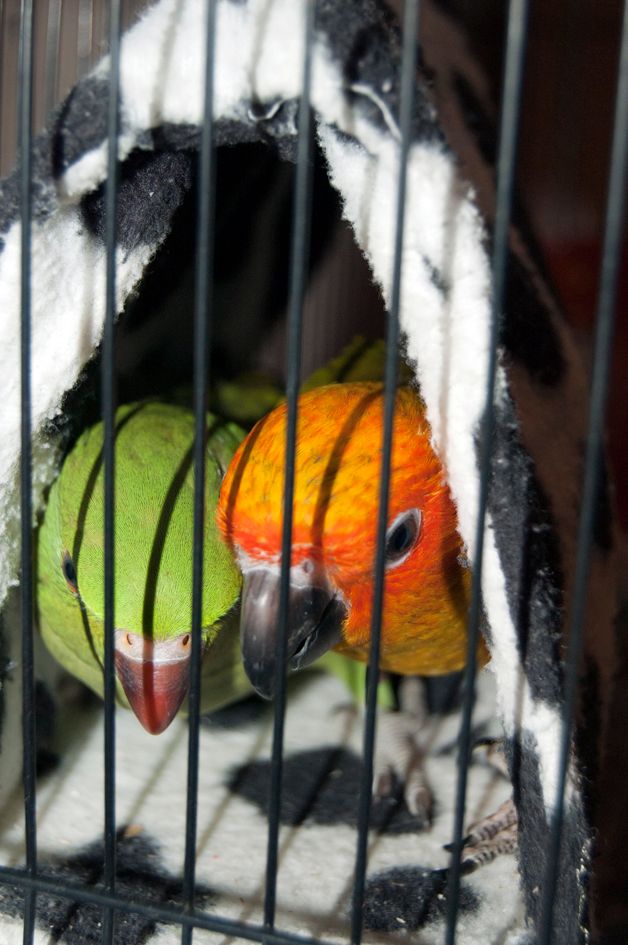 Even their body language forms a heart shape lol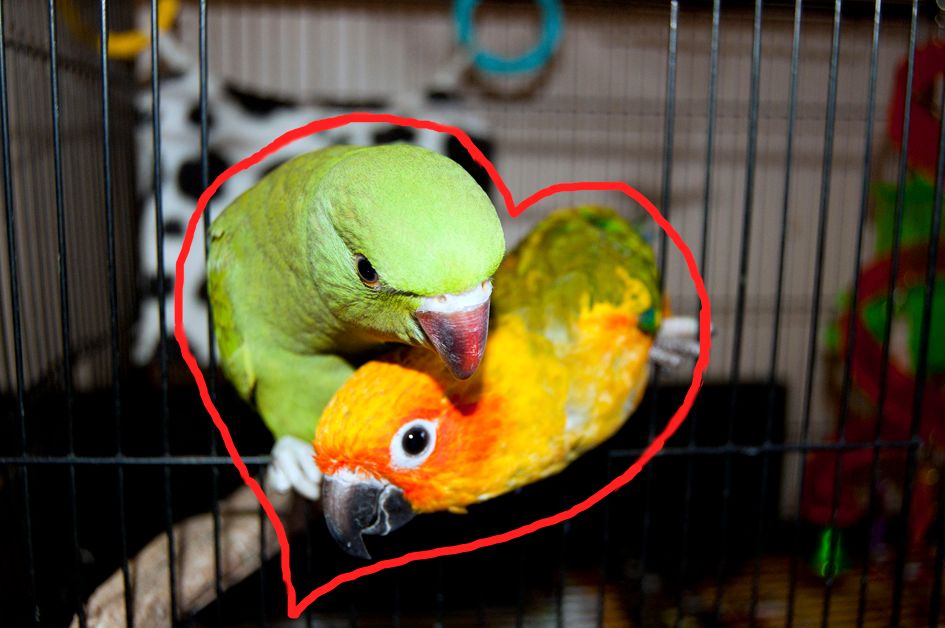 Playtime. Don't worry, Rascal was not being aggressive or any injury inflicted on Chi. She is quite gentle and if she does get a bit rough, Chi lets her know and she backs off.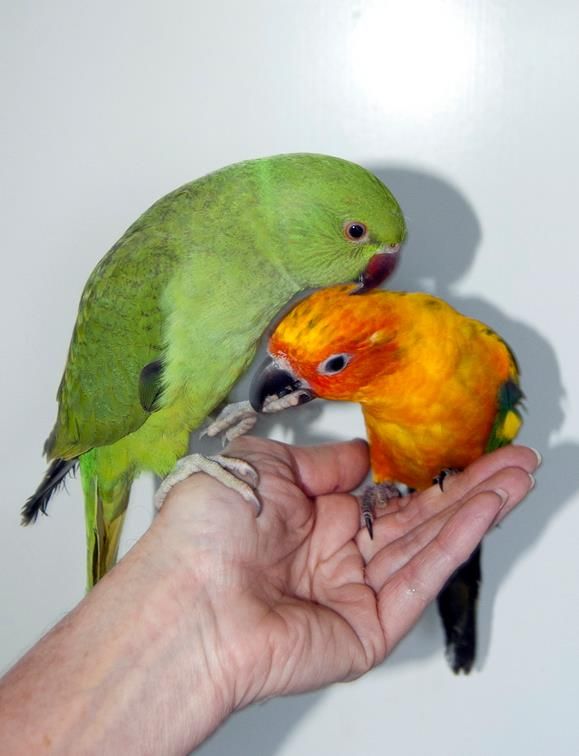 Both looking at me instead of the camers....so cute!