Hi all,
Wondering if someone could help identify my IRN chick colours.
The male is supposed to be a blue/pallid, hen a normal lutino. They had 3 chicks, 2 with red eyes so I thought were pallidino boys while the 3rd is yet to reveal itself (probable green).
I have not seen a pallid or pallidino, only photos, and colours seem to vary greatly. Not sure if photo capture or difference in bird itself.
Here is a pic taken when chicks were only a few days old....
Taken this afternoon.....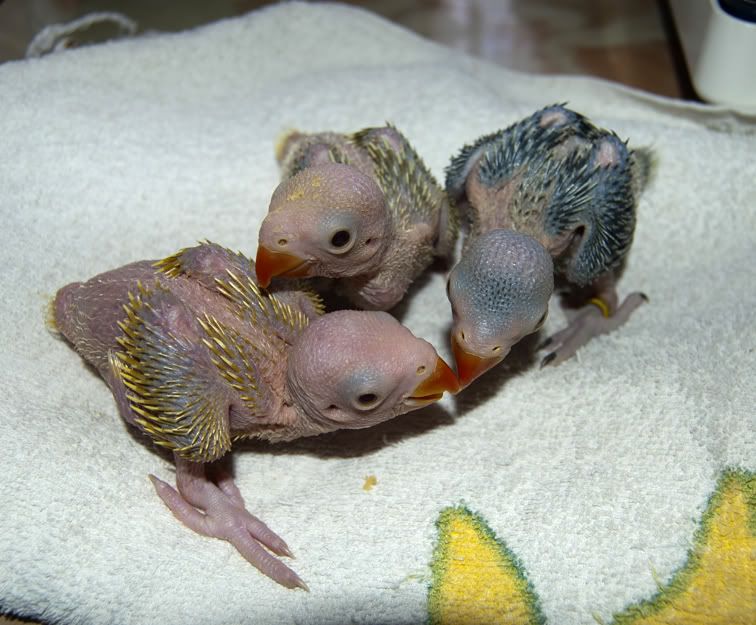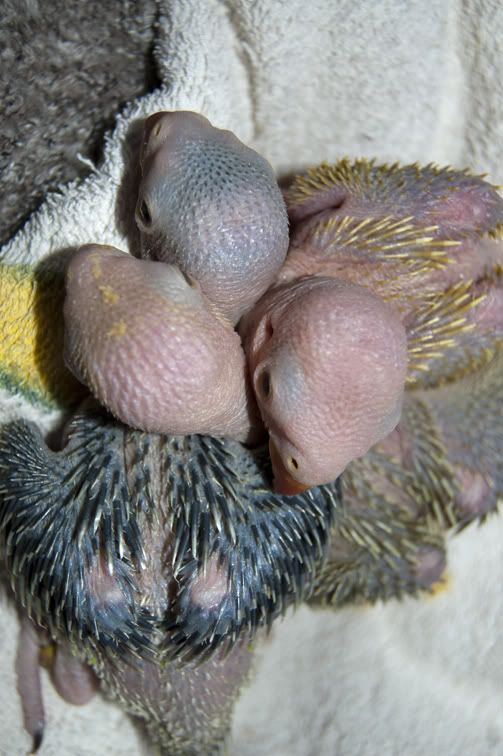 Notice how one is considerably 'darker' or 'greener' looking than the other? Would that be a pallid hen and not a pallidino as I first thought? Or just the colour variation in a pallidino?
Thanks