Here are the other members of the family. Geronimo is my babe, the rest belong to the family (we each have our own dog).
The late Geronimo, my doggie (12.5 yrs, passed away March 2008)
Nicknames (he comes to all of them): G-mo, Bubba, Babe, Baby, Love, Jyamoe, Geromio, Beautiful, Handsome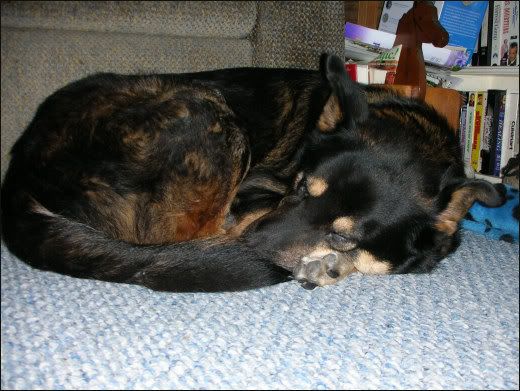 During a bath, Geronimo has to sit with his shampoo on for a bit so he usually rubs in the grass then naps. Same thing when he's drying off.
"Are you going to dry me off now?"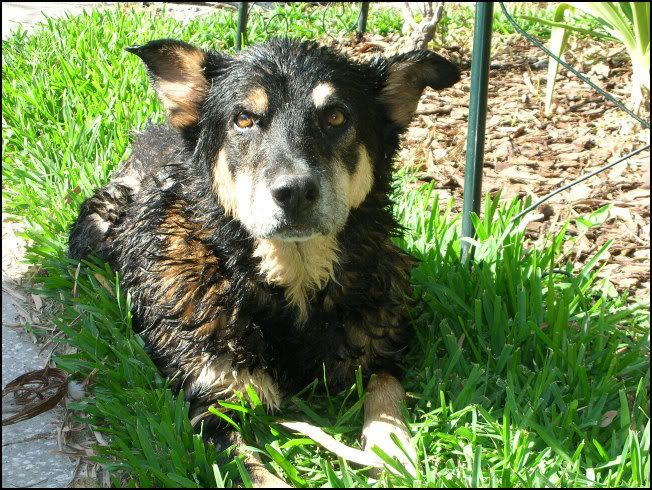 "Maybe if I hide, she'll forget to rinse me off..."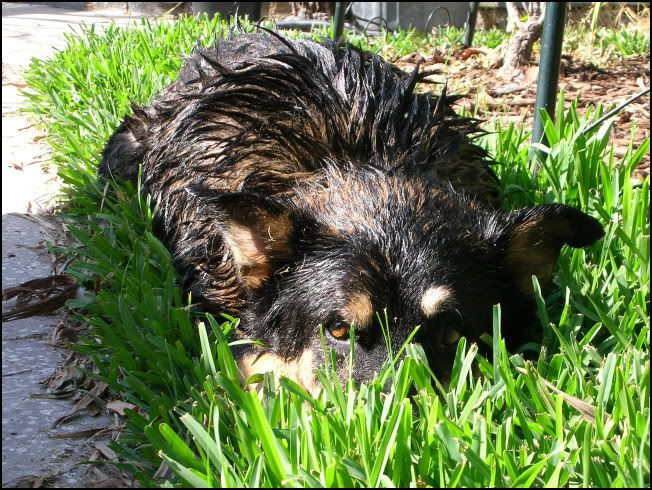 Zoe, RIP, taking a nap. She was an odd one sometimes...
Nicknames: Zo Zo, Zo Girl, Scar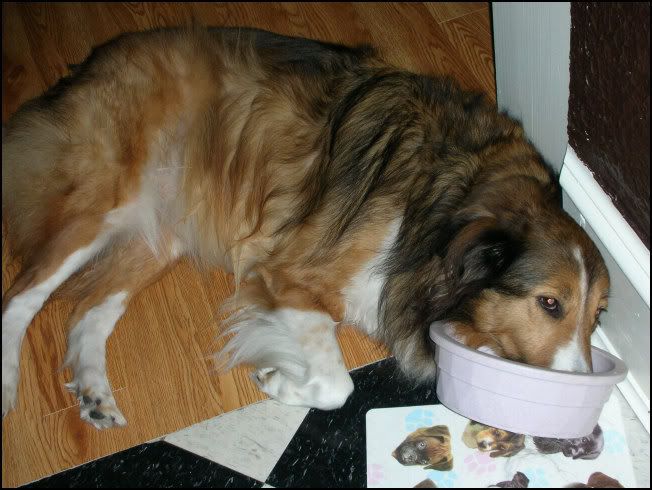 Socrates, sister's dog (17yrs, passed away 2016)
Nicknames: Fluffernater, Moron, Idiot, Goofball, Go lay down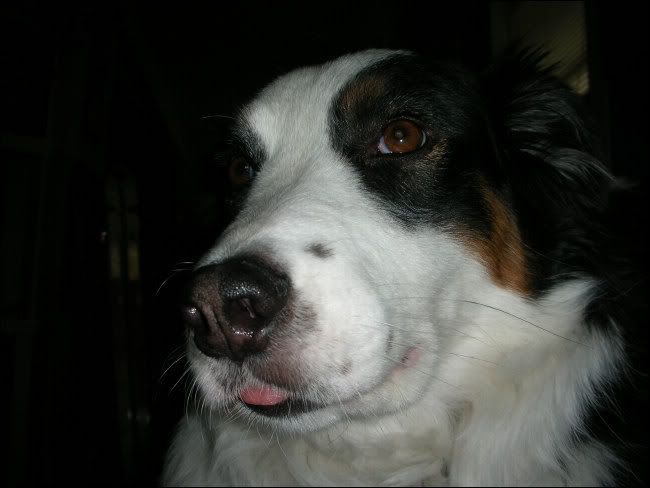 Strider, dad's dog (12yrs)
Nicknames: Little Man, Fritz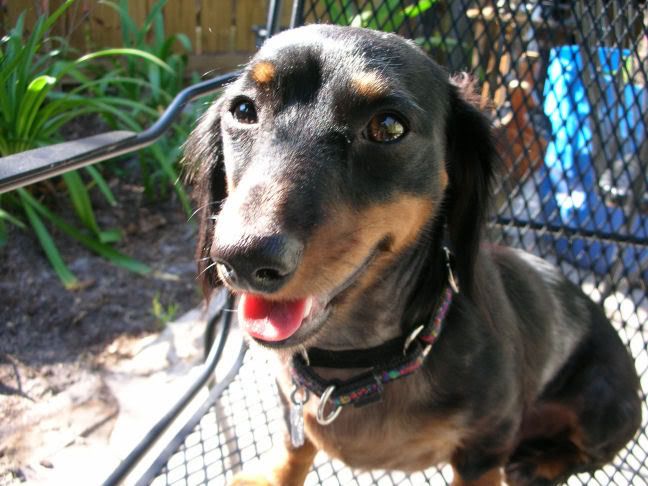 Crime...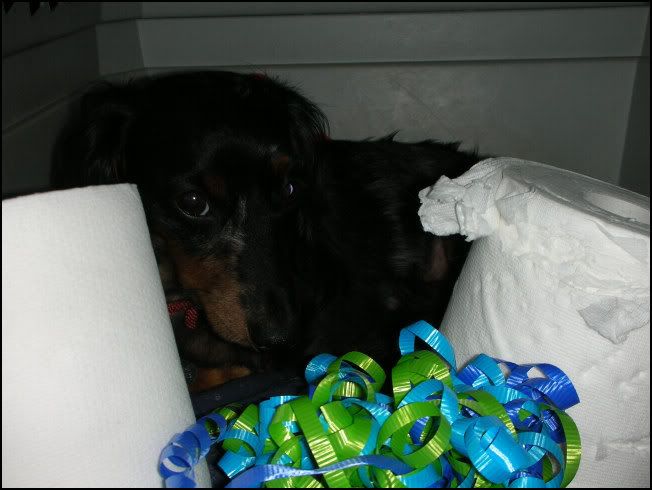 ... and Punishment.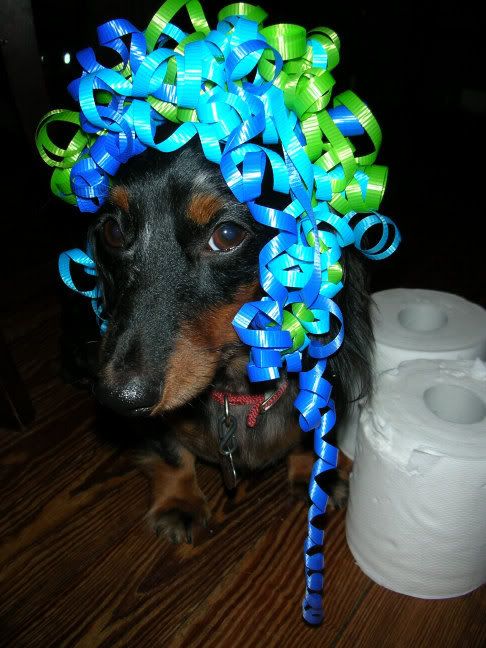 The Aviary (all have long since passed away):
Killer (grey 'tiel), Persephone (pearl 'tiel)
Budgies from left: Neo, Rei, Storm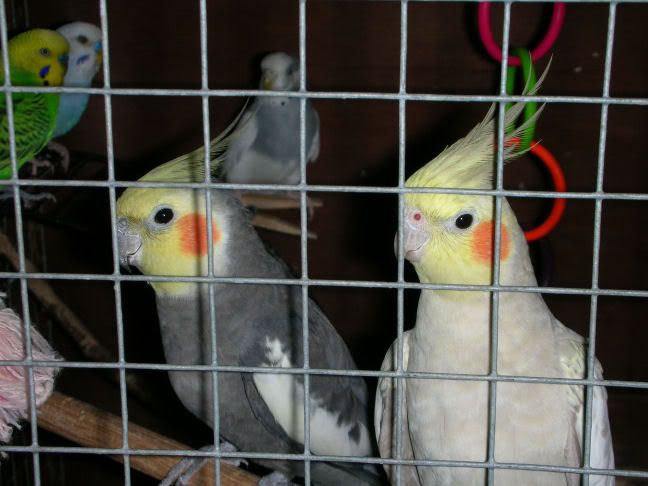 Friend of the aviary (neighborhood kitty):