I'm hoping maybe I posted my original question in the wrong place
here is my baby. We are waiting on the DNA sexing.
My bird lady and her Ex husband have been working in birds for 30+ years. She does educational shows about parrots, and conservation with kids, nursing homes, companies. It's a fun show for people, and she gets to educate them on the plight of so many species. She has several, legally obtained, captive bred, rarities I've never seen in person. Like her black palm Cockatoo I got to hold, I was awestruck.
At any rate. He does the breeding, she does the hand rearing. IRNs, are a little new to her since they have only been doing them a couple of years. And her knowledge of genetic mutations is not so great. Here is a picture of my baby. The pictures don't do him justice. He has much more pale blue in his body, and wings. He also has a white tail, and head. His eyes are still black, but if you shine a light in them they do reflect red. Parents were either Yellow, and Blue, or White, and Blue, unknown as to who was the cock, or hen.
Sorry for the photo quality, I asked her to send me some pictures since I miss him already, and I'm anxious doe him to be ready to come home.
Any ideas? Pallid, Palladino, Pied, CHCT? She said he was either opaline or lacewing. In my limited knowledge of mutations, I've been researching. Pallid, and Palladino are lacewing. All Palladinos are male? Is that part correct? Outside of that, what is the difference color wise between pallid, and Palladino?
This is her holding him - again, pretty pale blue body, white head, and tail, blue, white, amd a little grey in the wings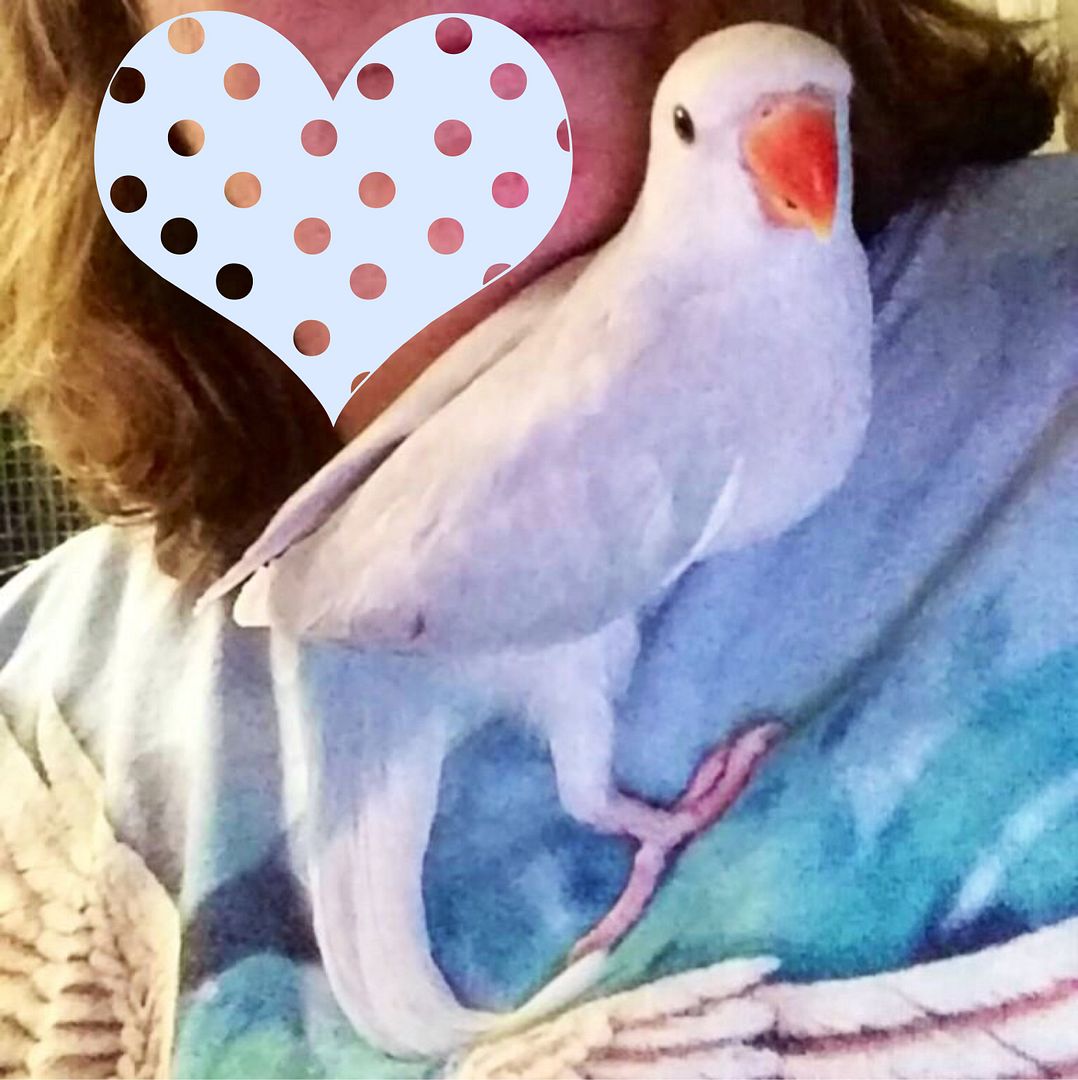 Here he is perching in his little cage. This shows none of the blue. But, does show the line on his head where it does from color to white. His tail is white too.
Any ideas are greatly appreciated!