Moderator:Mods
Re: Introducing the Dhani
Some new pictures of the dhani birds.
The hen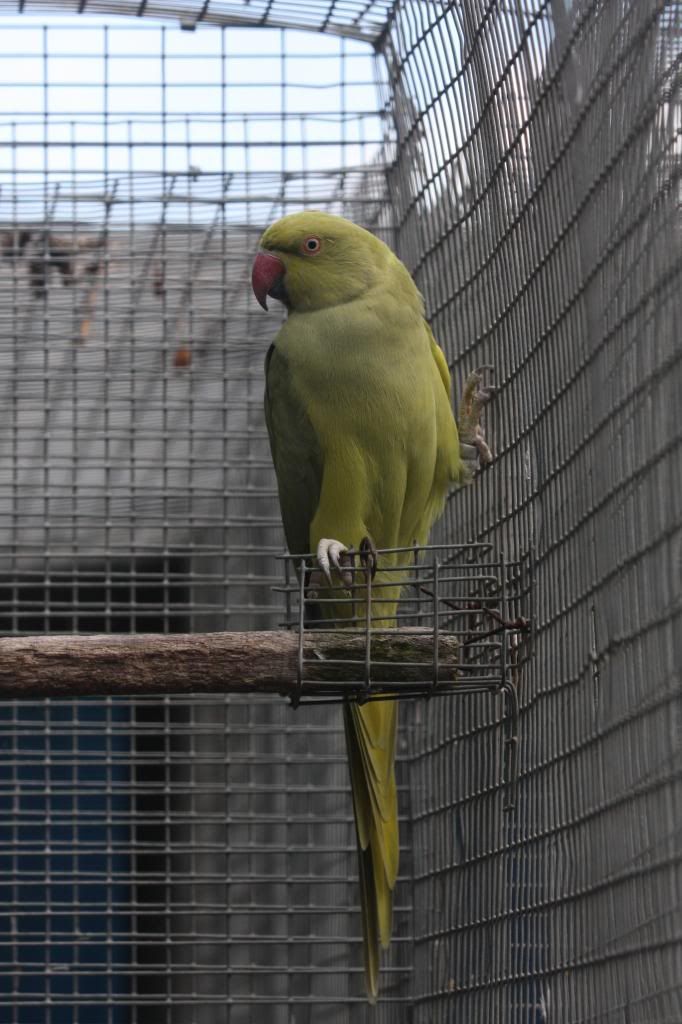 The grey type offspring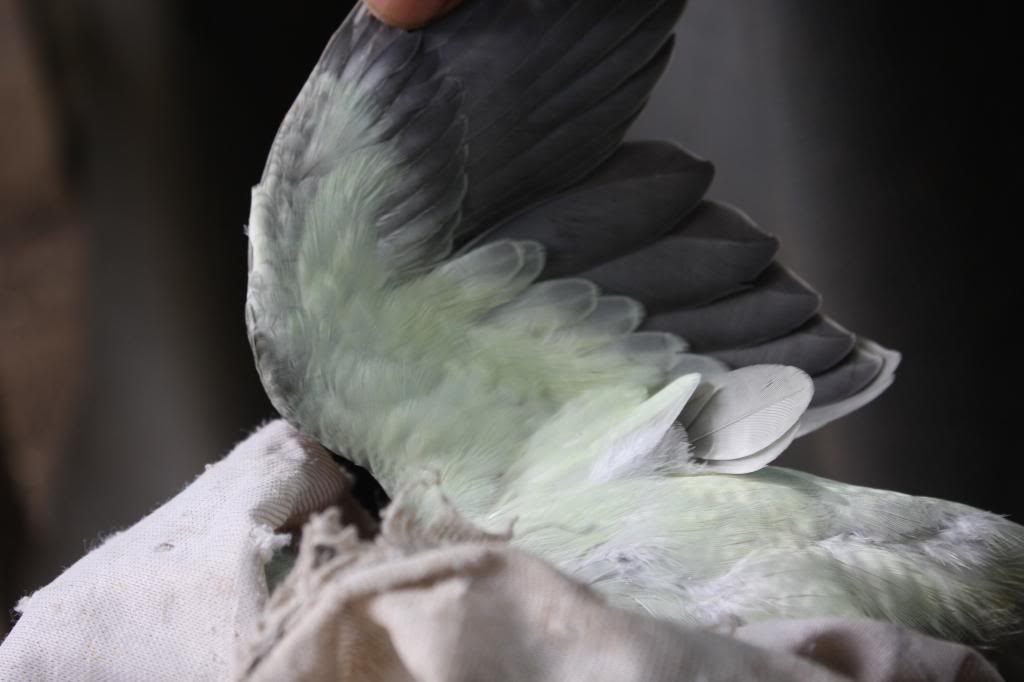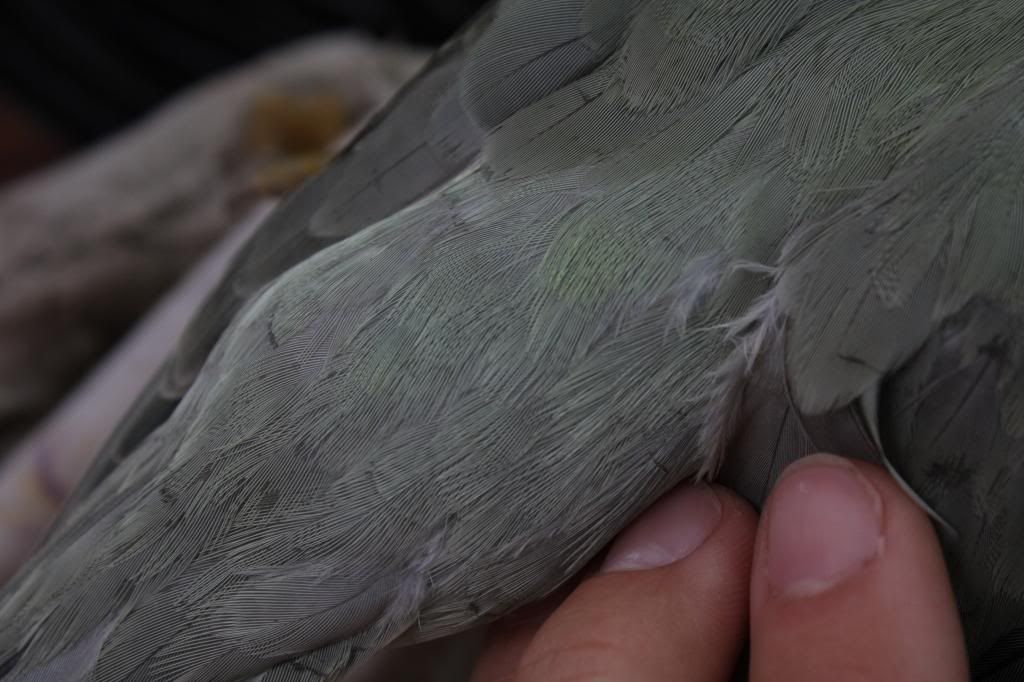 The blue type offspring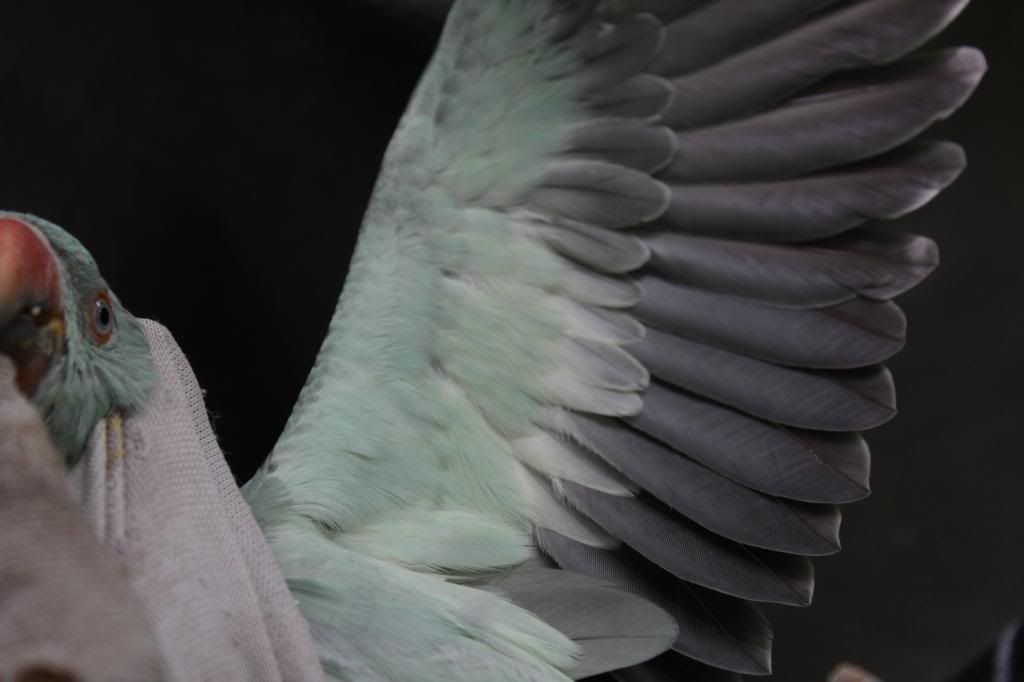 ---
I was rather surprised by the offspring when I saw them for the first time. Keep in mind, I've seen the hen on some of my previous trips to Lee. The effect in the offspring is much more pronounced than in the hen. At this stage, what I think we can conclude, is that this is not a deep structural mutation, as it would be masked by grey if it was. It should also answer Willy's question about why somebody would pair a bird to a grey to get the grey phenotype. So that leaves us with a structural mutation on the cortex, or psittacin. Although we didn't do any UV tests, Lee told me about how the one chick escaped in the room. He only had the UV torch nearby and observed a yellow bird when he shined over it. That is typical fluorescence of psittacin, but more for mature birds. It isn't typical of younger birds. This observation could help solve the puzzle quicker. What is puzzling for me is that the mutation is observable in the hen (thus dominant), but seems to affect psittacin in the offspring (typically associated with recessive mutations). The green sheen over the birds is also much more uniform than for typical parblue (turquoise/indigo) fledglings and more in line with emerald. There are many questions still to answer and I'm looking forward to the next round of offspring, and to 2015 when hopefully the blue series offspring will start producing young of their own.
I'm interesting in hearing what forumites would suggest for future pairings to better understand the mutation. I have my ideas, but Lee thinks I'm too radical.
---
All I can say is... Wow!!!
I would pair the hen to a GreyGreen to see the effects on Green & Greygreen as well as to see if those replicate the dam.
---
Posts:51
Joined:Wed Apr 11, 2012 2:28 pm
Hi lee nice pics of the Dhani. What's up with your website as it
was great as a refrance on mutation alexandrines.
Kev
---


Exciting times ahead Molossus.


As far as to what to pair dhani to?
I would want to replicate the superb Dhani color i've seen Babu has ;)


I'm an Explorer

10% luck, 20% skill, 15% concentrated power of will, 50% pleasure, 5% pain$ and a 100% reason ..I just gotta know
---
Fantastic birds.
---
They are simply marvels Sir Lee. I was looking at the snaps of their mother again she seems to have a golden overall shine specially on the head. I can only imagine the shine on this grey dhani will look like when he is adult
Looking forward to more snaps on a sunny day
---


Molossus,

Most exciting mutation in the pipeline no doubt.
I want one too
I'm an Explorer

10% luck, 20% skill, 15% concentrated power of will, 50% pleasure, 5% pain$ and a 100% reason ..I just gotta know
---