We just got in stock a new spider and scorpions to sell in our shop.
I can't remember what they are but will find out. I am the bird person not the reptile, insect person
First up is the spider, she is about 14cm and still has a bit of growing to do.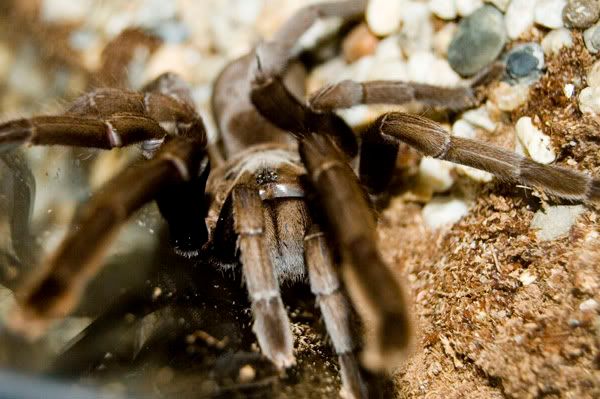 Here she is neatly tucked away in her hidy spot.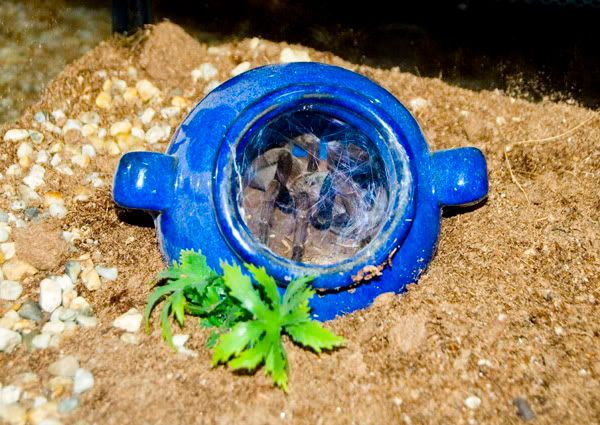 And the Scorpions.....