Moderator:Mods
My Quakers Kiwi and Elvis And Fred the Grey Dogs Neko &
[img][img]http://i87.photobucket.com/albums/k130/Donna_013/Picture003.jpg[/img]
[/img]
[/img]
Donna
---
Donna, your flock is adorable! Love those quakers...

Dani
---
What precious babies you have. I have a dog named Nico. Is that what one of the dog's names is or is that the grey's name? I think I want to get a grey. Not sure tho'. And no time in the near future. House is way too small!

Thanks for sharing.
Jen
---
Hi Jen: Yes the dog's name is Neko he's the male and Lily is the female.
My house is to small for all my fids and dogs too but if there is one out there that needs a home we just rearrange furniture and fit it in some how.
Donna
---
Posts:110
Joined:Fri Dec 30, 2005 11:38 am
Location:Bluffton, South Carolina
Donna, y'all sound like us with our flock/pack!!
huggles,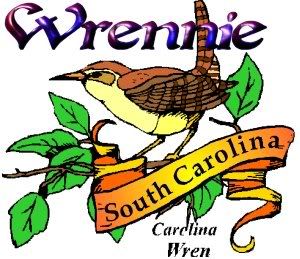 Hope is the thing with feathers
That perches in the soul,
And sings the tune without the words,
And never stops at all

Emily Dickinson
---
Posts:264
Joined:Sun Mar 12, 2006 2:33 pm
Location:Älvsbyn, Sweden
Contact:
I can only see pics of the grey. But I just love the pics!
Pamela with 2 budgies, 2 tiels and a baby Indian Ringneck named Jia
---