Hello
We have a huge heard of animals at home! We have two xthree foot aquariums, one small 38litre tank, 2 Cockatiels, two black masked Love Birds, three cats and one grey Indian Ringneck!
They are all beautiful and we love them all. Our lovebirds and cockatiels all share the one big cage and get along great. The lovebirds and cockatiels will go outside into our avairy when we buy a house, but for now they love being inside
Kramer our Lutino Cockatiel..
Mr.T or normal breed Cockatiel..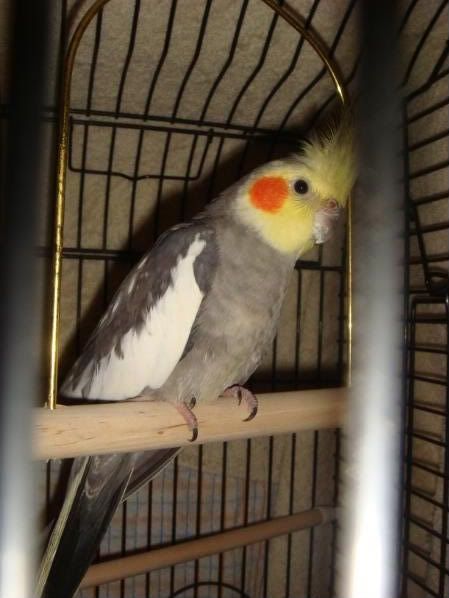 Together
Our two Black Masked Love Birds called Tweedledum and Tweedledee...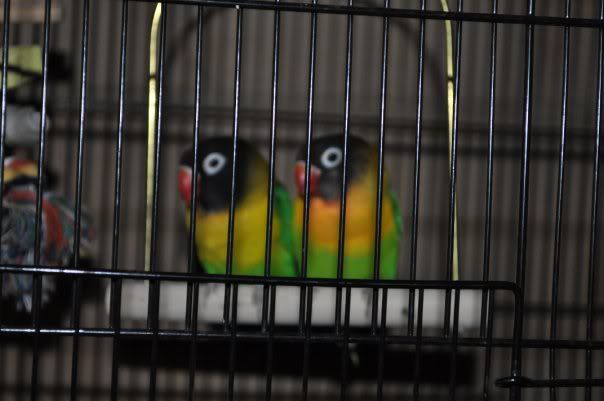 Techno our Indian RingNeck..he was and still is pretty young. About 6months old.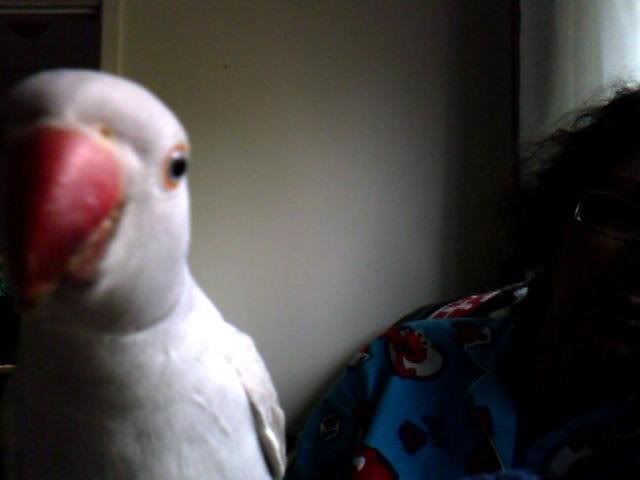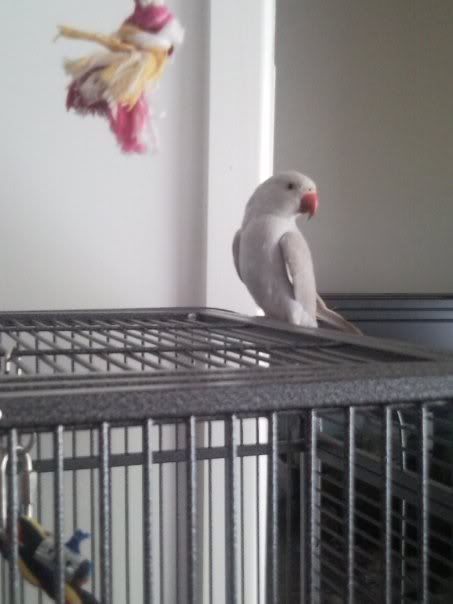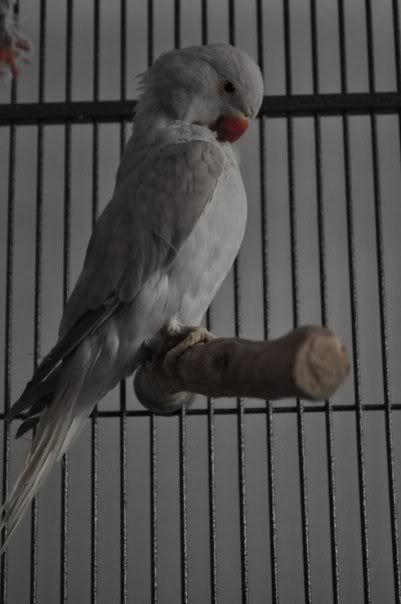 Our three munchkins
Turtle, Tex and Sophie.