Can anybody help with this?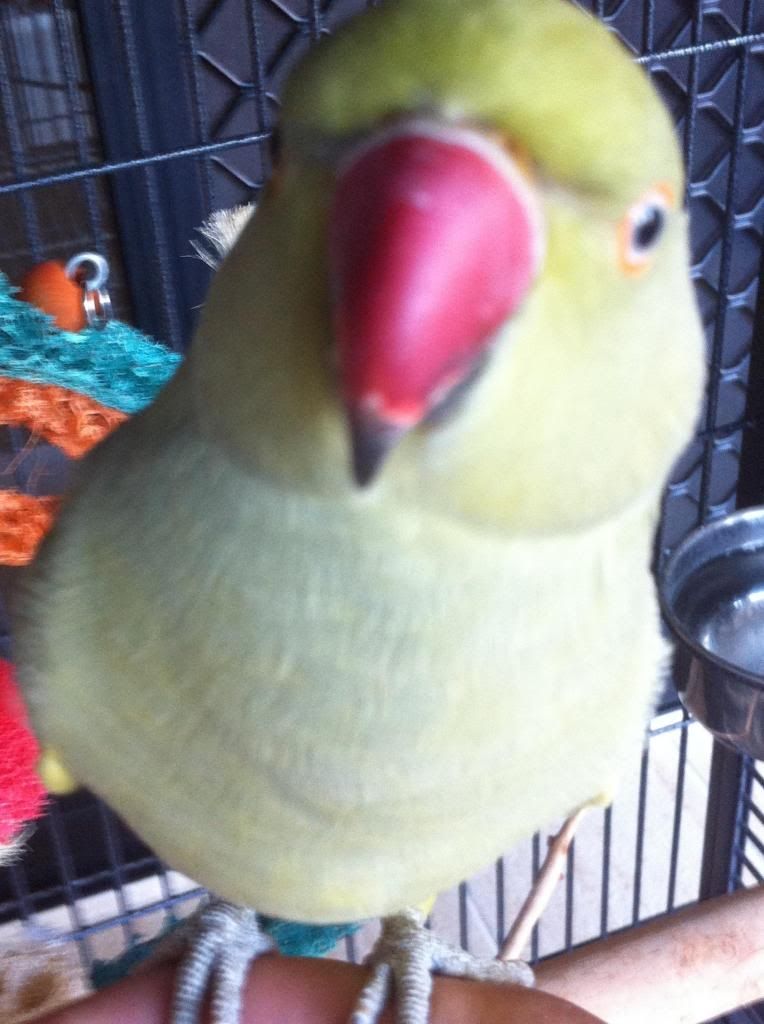 I have someone who not a member here and I am pasting this pic for him.
Here is his comment.
Indian ringneck BEAK problem!! Helpppp?
Hi, I've noticed black on the tip of my ringnecks beak, and the sides is peeling off, it's normally red but now it's peeling off and turning black, I feed her fresh seeds daily with fruits/vegetables, its about a year old thanks
So what do you guys think?