Which one is Naboo?
My breeder Sent pictures today of the parents and babies! Not the clearest pictures but to me they are beautiful.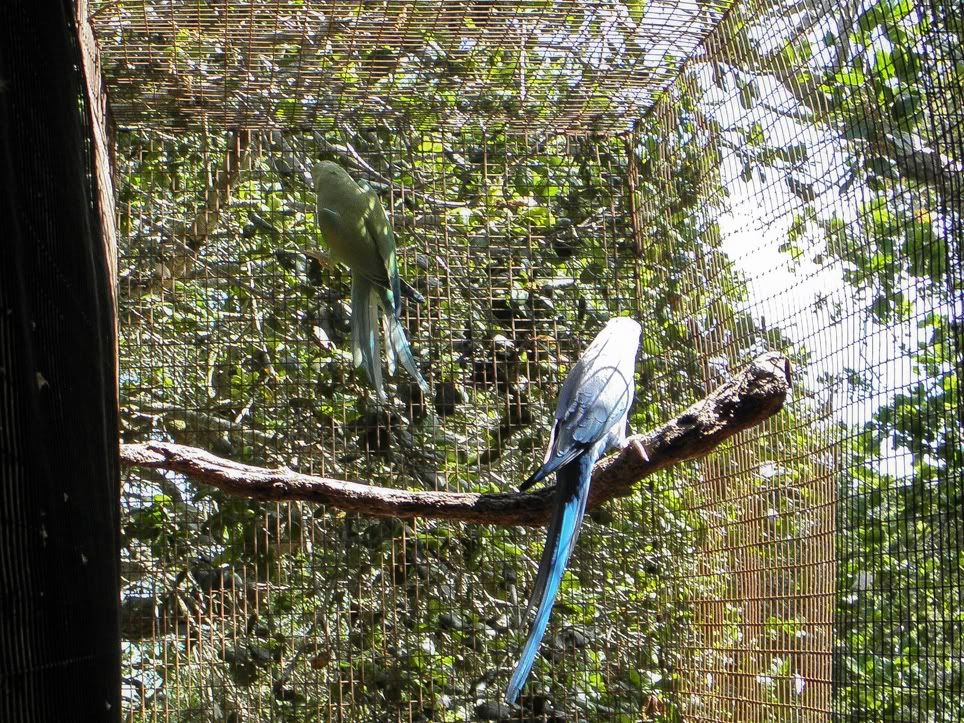 These are the parents the hen is Turquoise/Cobalt, and the Cock Cobalt. It appears they are camera shy but I will take what I can get.
The cage is up off the ground in a eucalyptus tree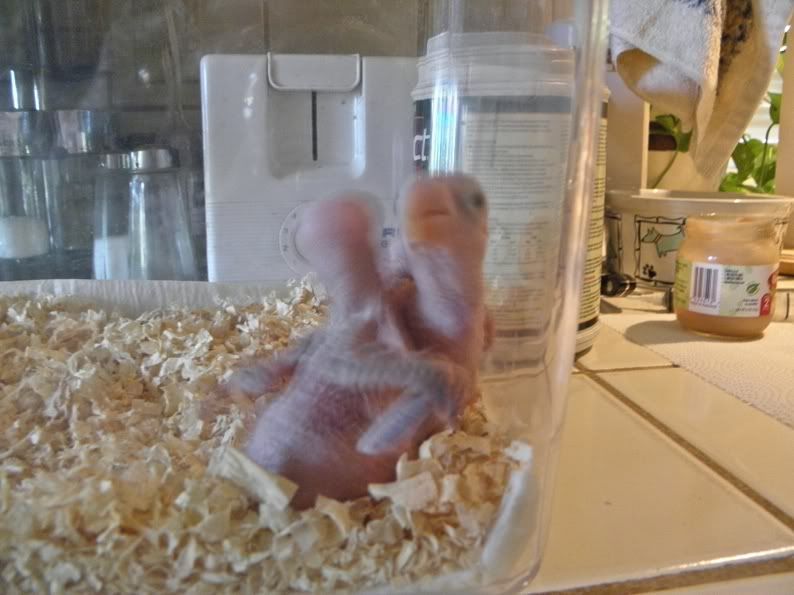 Two of the babies! Two weeks old. (That jar of banana baby food is for her sun conure babies who are almost weened.)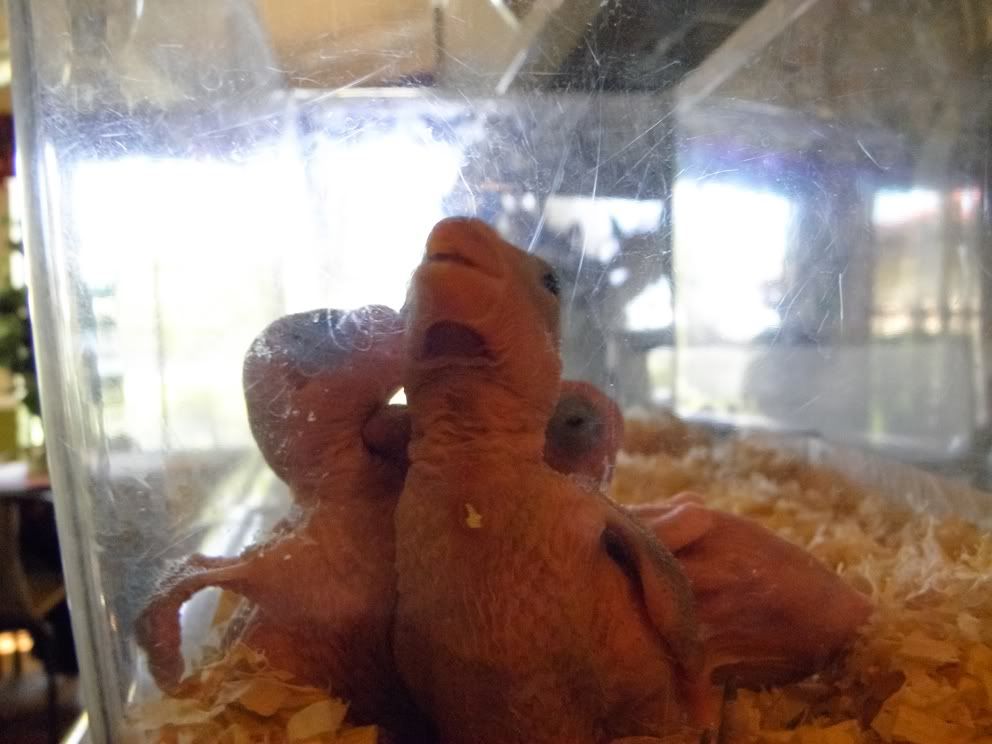 All three
Two weeks old
soooo any of them look like Cobalt boys?
I wish they hatched with birth certificates attached to them. The guessing game is almost as bad as the waiting game.
... I think the little one in the back is mooning the camera.