Some pictures of this year's clutches. Enjoy ...
Day 1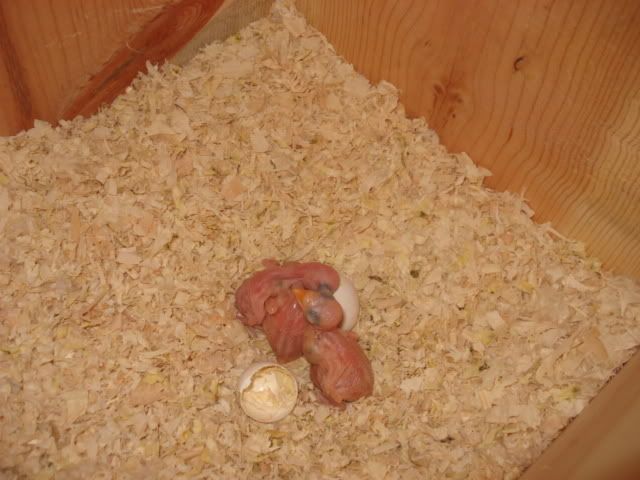 Day 3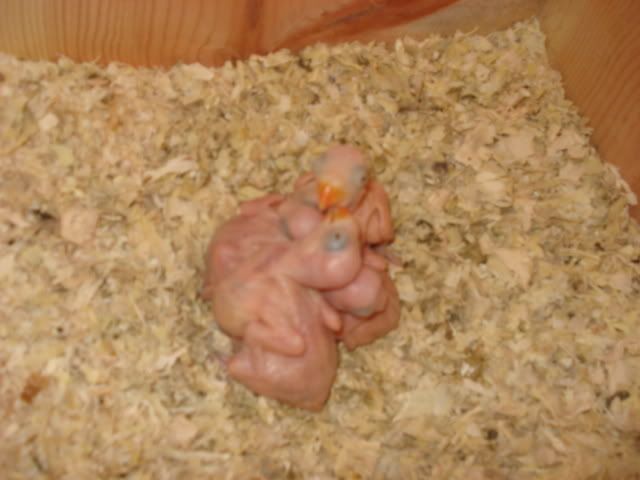 Day 5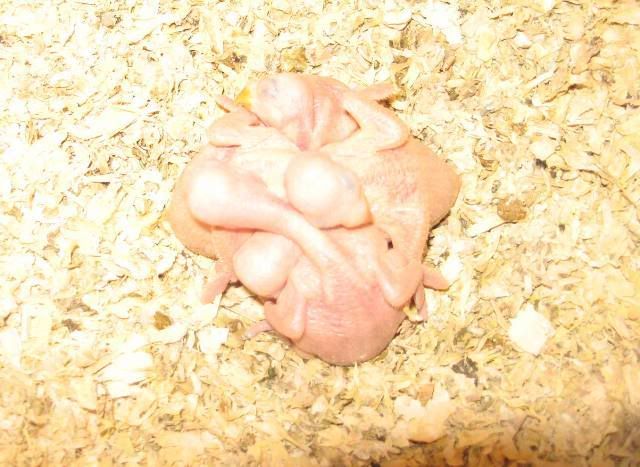 Day 10
Day 12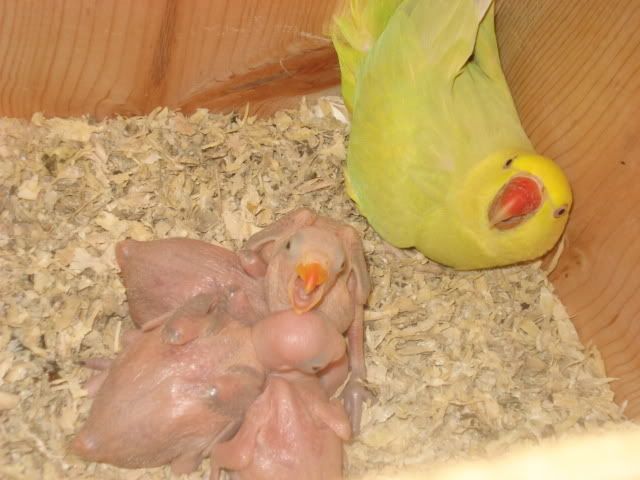 Day 15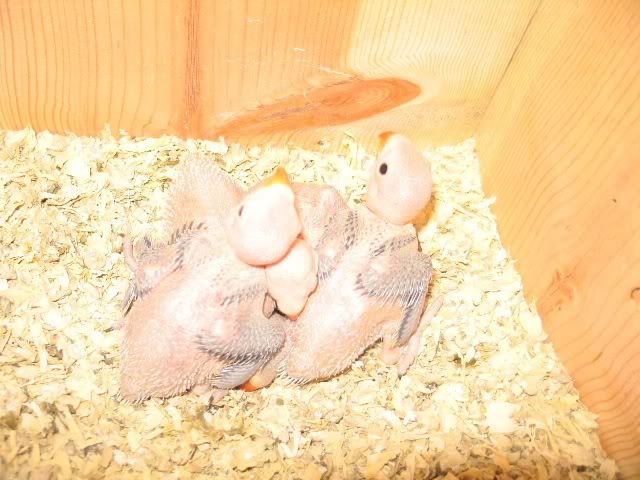 Day 24 taken today. Three Blues and a Green.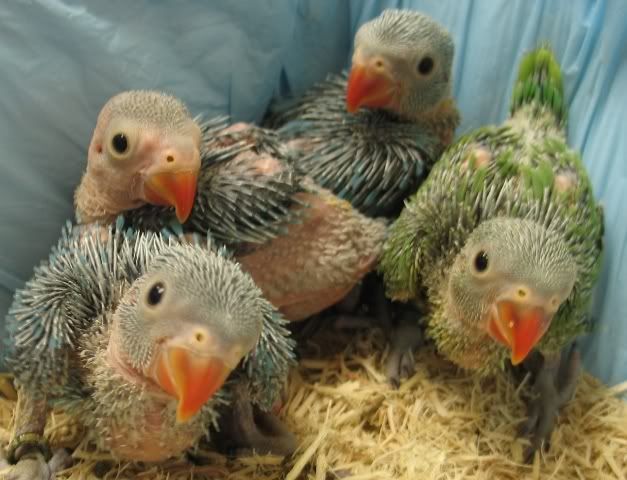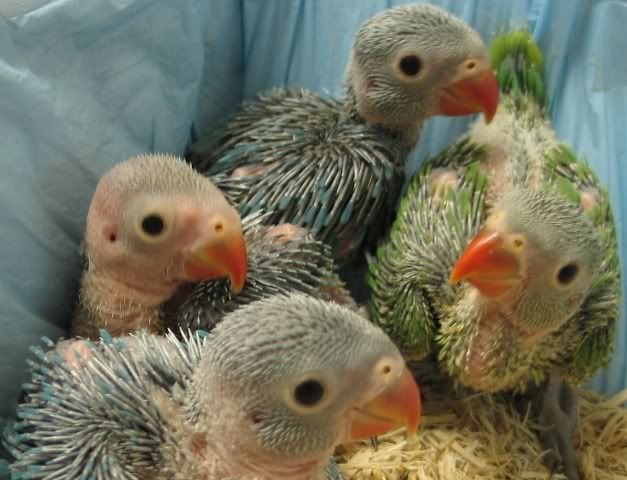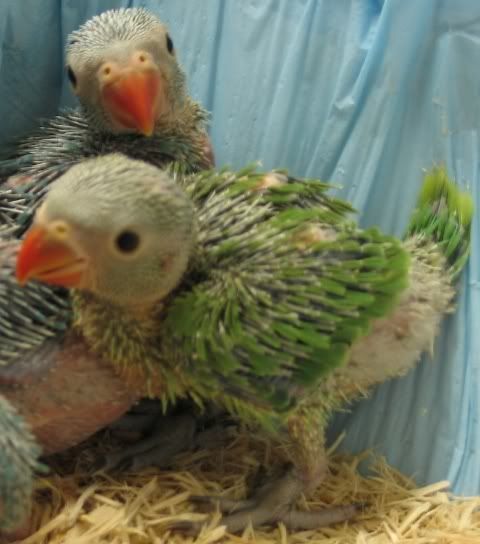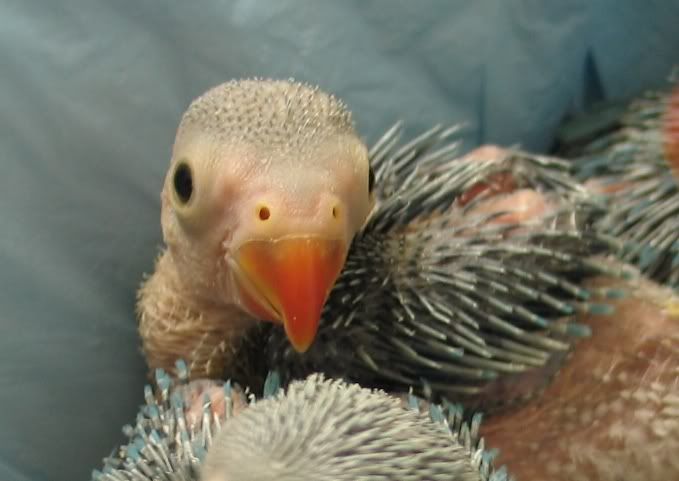 Babies from another pair. I think these will be a Turquoisegrey Pallid, a Turquoiseblue Pallid, and either a Green or Blue.
Group shot.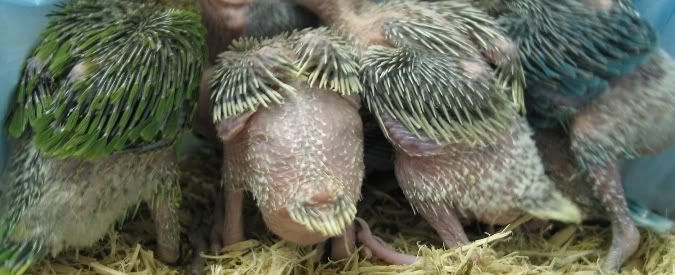 Thanks for viewing.