Just introducing myself and my little boy, Frankie!
My partner and I got our little blue Ringneck on a whim and he's been a big part of our family for 2 years now.
He can sing the theme song from My Neighbor Totoro (Sometimes he mixes it up haha) and he can say "Good boy", "Hi little boy", "up" and "thank you". He also frequently makes kissing sounds and will imitate our laugh.
Frankie is a timid boy. He was hand-raised but we think he may have been a bit bullied at his old home, so he's very wary of EVERYTHING! It has been interesting learning ways to work around his anti-social behaviour.
I have attached a recent picture. Pardon the terrible quality.
I joined the forums so I could learn more about his species and maybe pick up tips on how to connect with him in better ways.
Also just for kicks, here he is the day we got him. So sweet with his pink feet!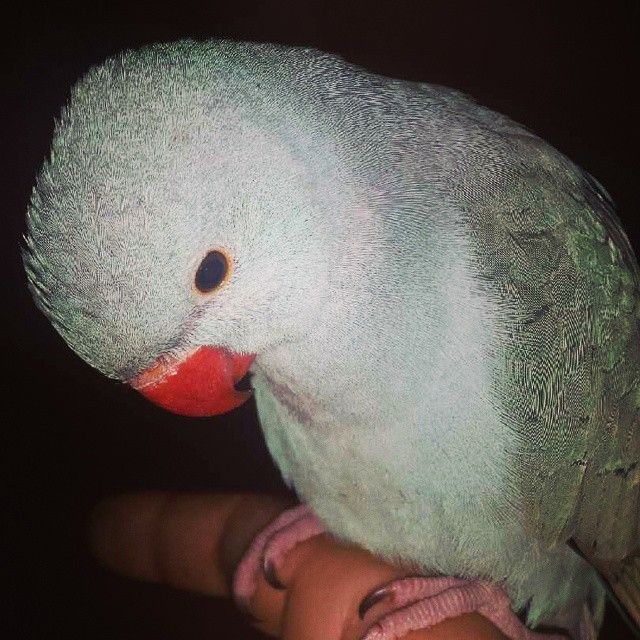 Thaanks!