Hey Ya'll:
As you know, I was blessed with a cinnamon pearl pied cockatiel yesterday. His name is Cheif and he is almost 3 months old. He is special because he isnt simply pied or pearled but both!
He is a sweetheart, still a little scared though because of his new home. He is very loving but as ya'll know, 'tiels just sit and look pretty compared to the activity level of an Irn. Too, he is getting use to his new surroundings.
I hope ya'll love him as much as I do!
Here is my boy!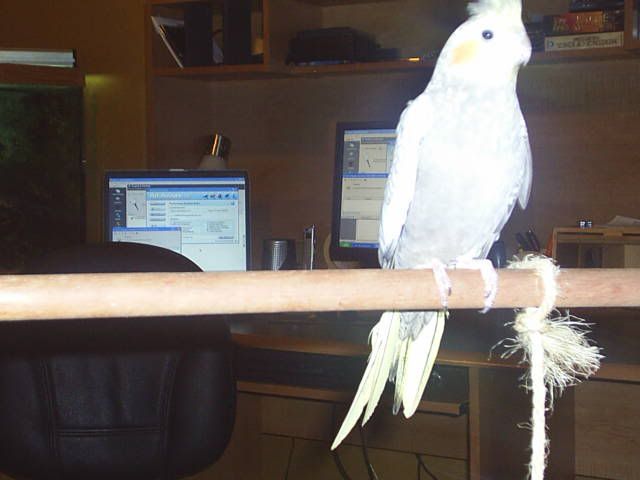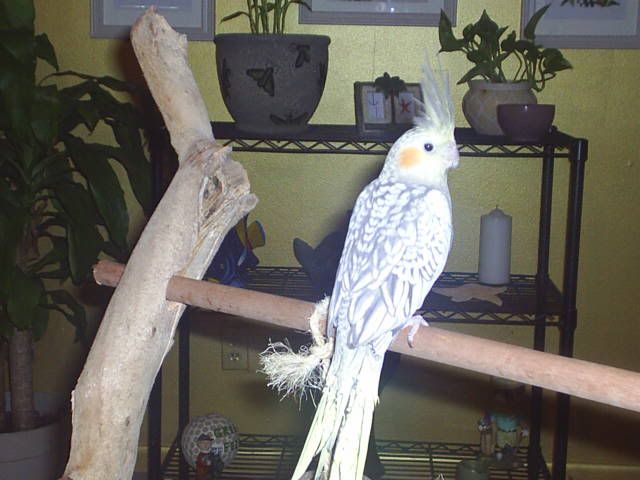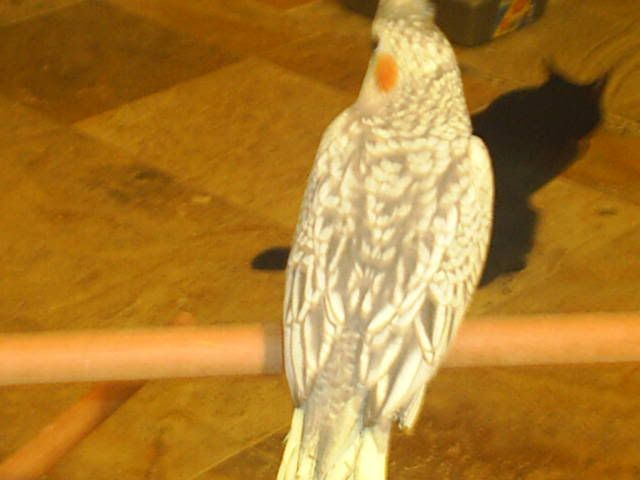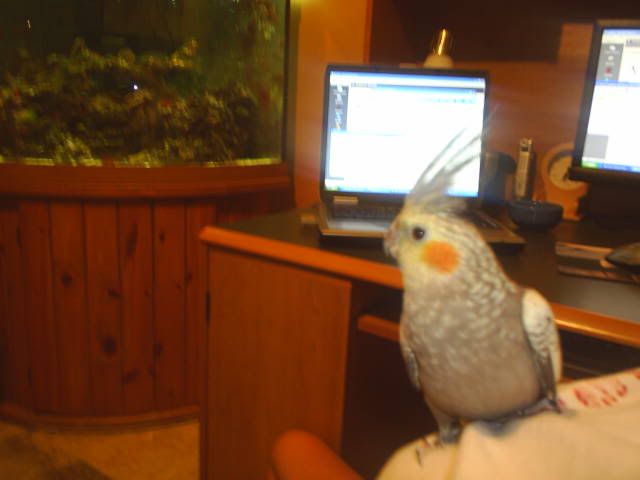 Sorry about the poor picture quality, I have to wake up around 4-5am to get any ME time. I have to be very quiet with lights dim as not to wake the boys. Nonetheless, pics are pics and they rarely capture true colors anyway
.
The coolest thing about pieds are you can easily sex them at a young age, depending on the barring on their tail feathers. His is vertical, thereby assuring he is male.