I took a few pics this afternoon with the intention of photographing ALL my birds.
Well Jasper had a bee in her bonnet about that!
You see, Jasper LURVS the limelight.....and that means the camera...FOR THE WHOLE TIME! lol
I did try to take photos of the others but she was kicking up such a fuss that I went back and focused on her
So here is the camera hog....
Butter wouldn't melt in her mouth........YEAH RIGHT!!! lol
Making sure still on her...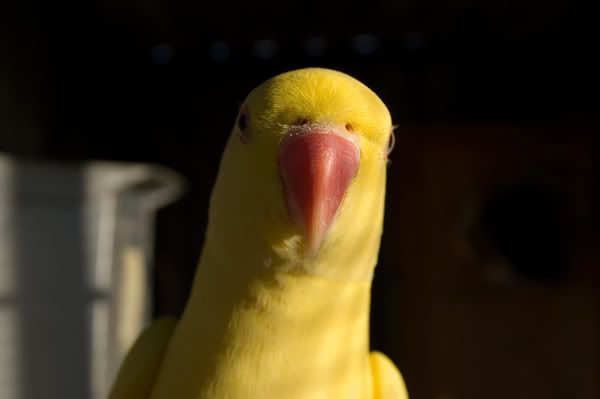 So thats my girl......
Shy isn't she?? lol