Ok, here is my poor fella in all of his ugly glory! Candid snapshots as he is TOO ugly for images!!! DUCK BUTT!
(Had to resize for board which severely detroys images quality when shot at 3600x2800)
This is my man when not molting - most attractive if I do say so myself - and I do.
_______________
Now - here is my Baby 3 weeks into his adult molt - so ugly only a mother could love!
_______________________
On another note - I have been picked up by the Florida Tourist Association - National Geographic - and Better Homes and Gardens as one of their freelance photographers.
I am now documenting an Osprey family out on Anclote Key for National Geographic and here are of few of the images that have sold thus far - concerning this subject.
I figured we all here love birds and Y'all might enjoy them.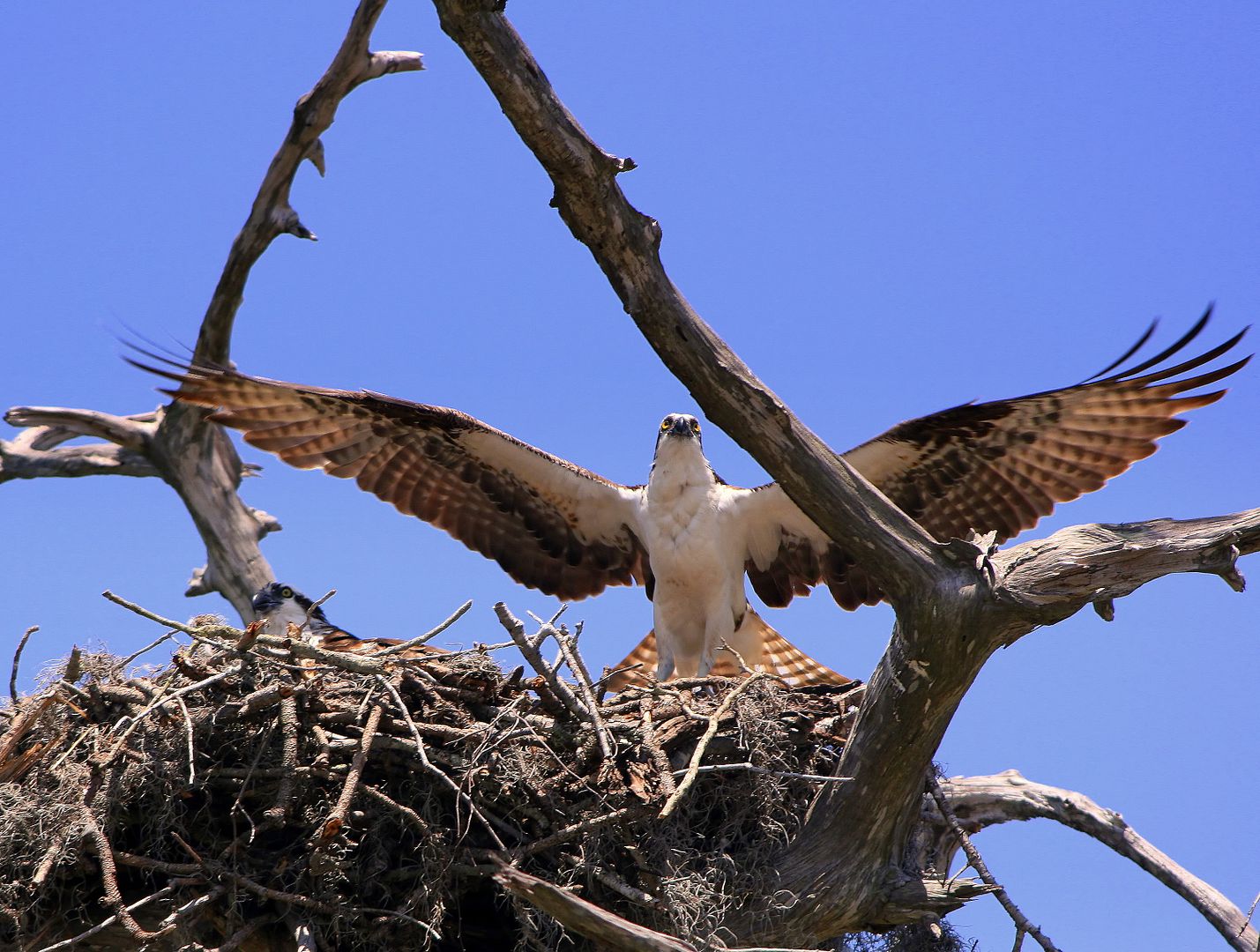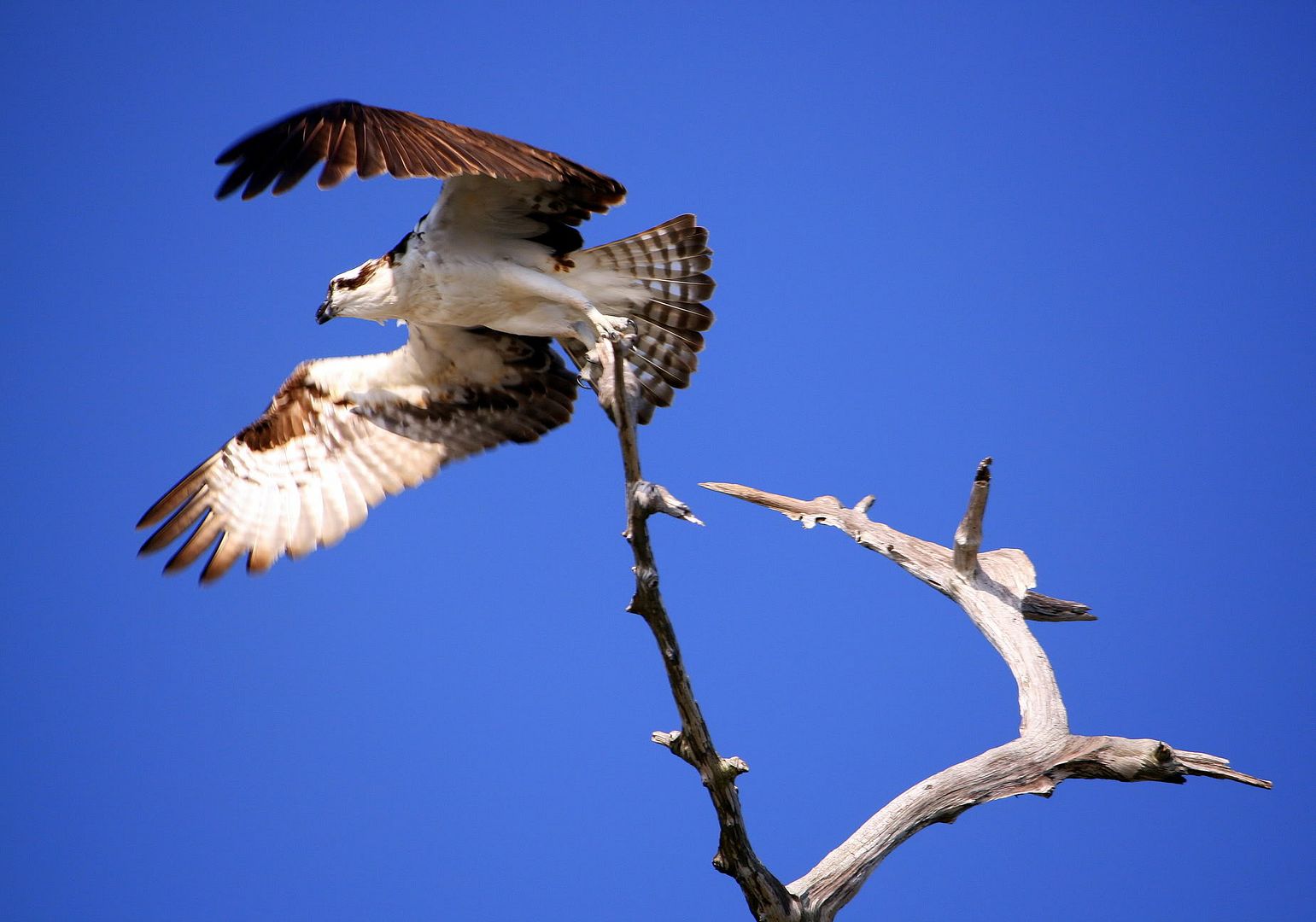 _______________________
So there is my Baby and what I have been up to! I cant wait for the molt to be over for him - bless his heart! I hope you enjoy seeing him again - it has been a very long time. Im just so busy these days - as I imagine we all are. But - its a blessing more than a curse!
___________________________
Lastly - a few snapshots (cell phone images) of myself recently...
My son (age 20) and I:
Me on the boat watching the Osprey family - hard work but someone has to do it!
Love, Peace and Tolerance,
~Mikaela