Well you met Salem .. here is Willow.. she is so different to him..I love this photo she has her beak full per usual!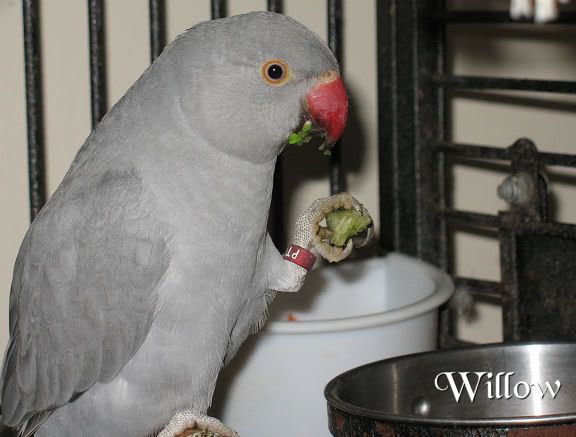 Upside down often seems to be her prefered postion..
Her first time out the cage, she is on a mission..what a pantomine getting her out from under this couch.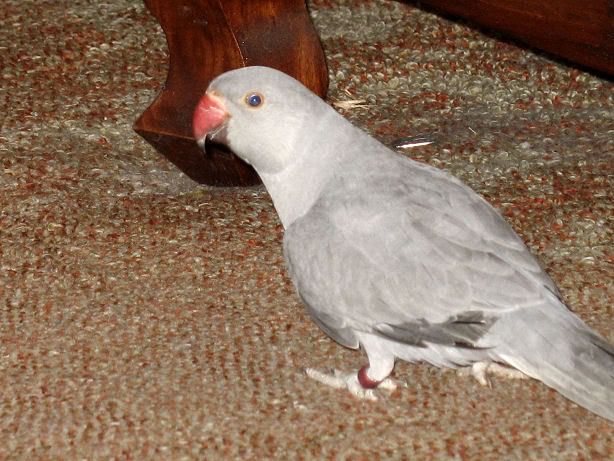 [/img]