Hey everyone He are some of the Pictures i took today of oliver
I will be getting him Dna Sexed here pretty soon!
so if you wanna guess the sex GUESS! And will let you know the results!
Im pretty sure its male. But i could be wrong!
he is hoot man! im so glad i have one. He is on top of his cage right now Dancing to his bell !
(by the way he is starting to molt) This will be his second molt
Flying!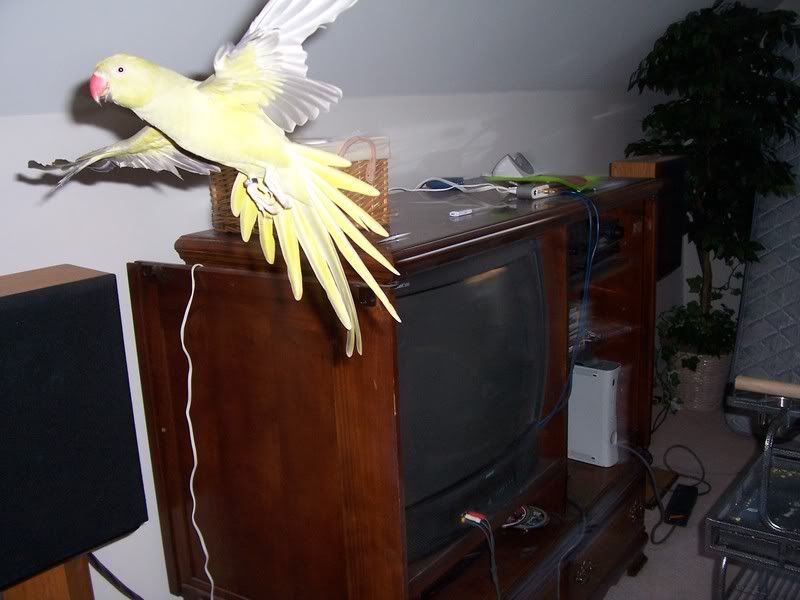 Yo wats up!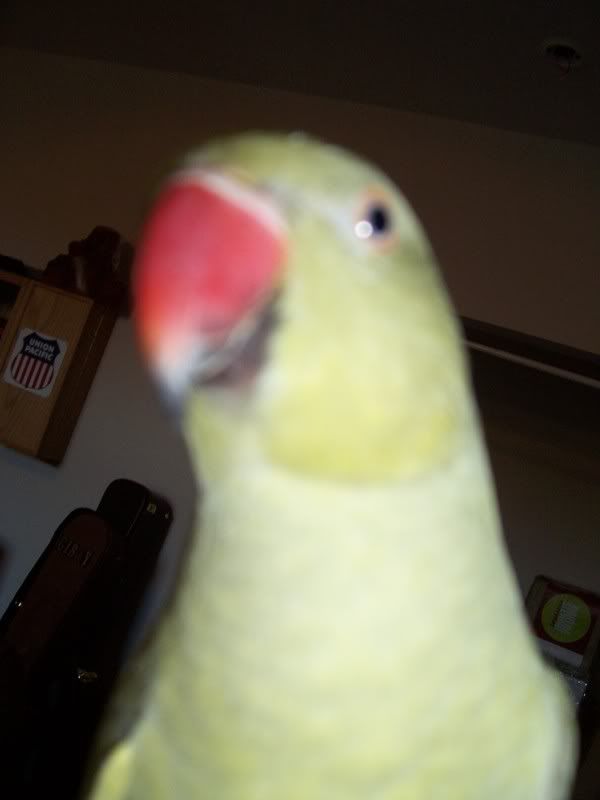 Him looking like "why are u taking a picture of me"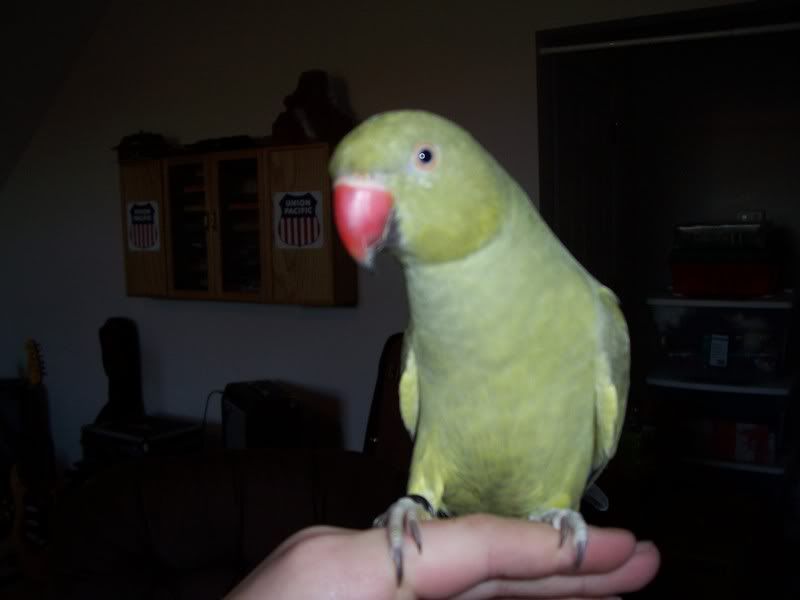 Back shot Look at that long tail!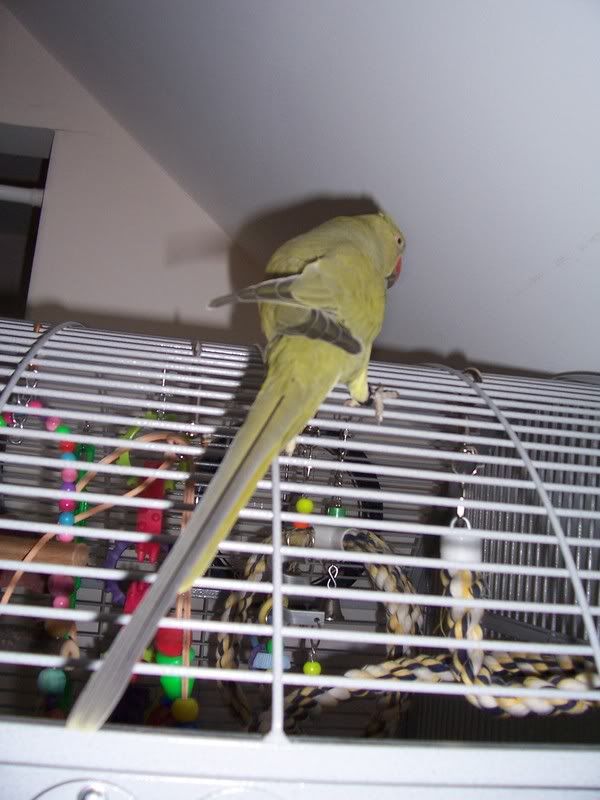 his home! ( you can see him on top)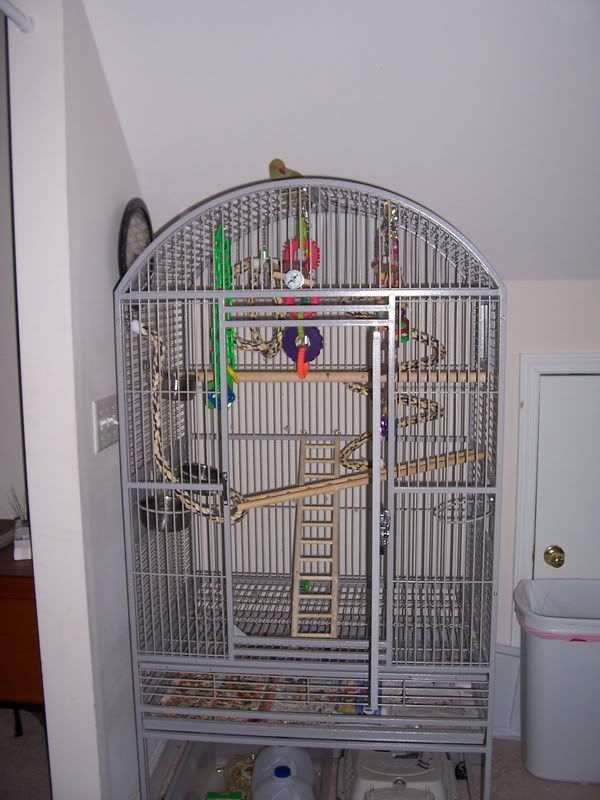 Enjoy!