Cause my babies come home next week! I took some pictures of their cage and playstand. Its in the fully glassed in back patio (where we have dinner, lunch and spend most of our day). Does anyone think this would be a bad place to have them? Its just like another room, not cold etc.
Feel free to tell me what you think, good, bad all suggestions welcome.
Am thinking of getting another cage similar sized, I can't remember the dimensions on this one, but just incase I need it further on down the track.
Cage
playstand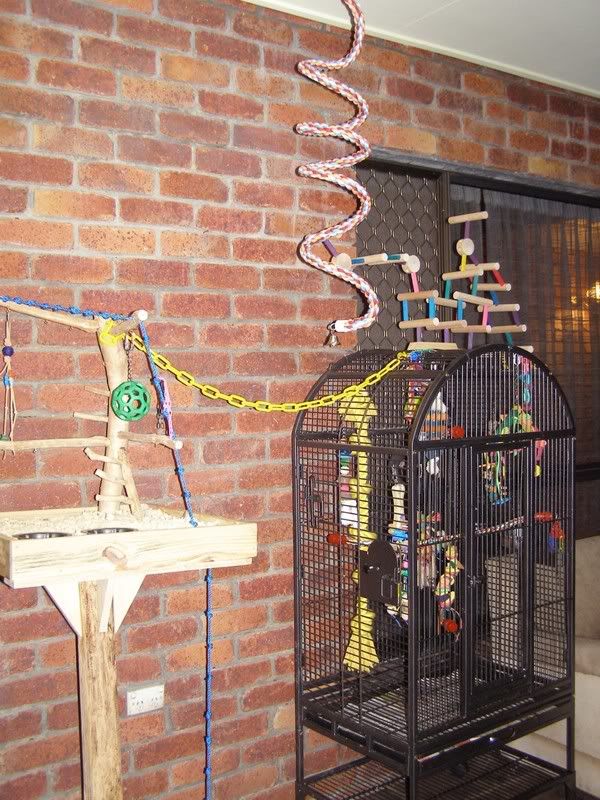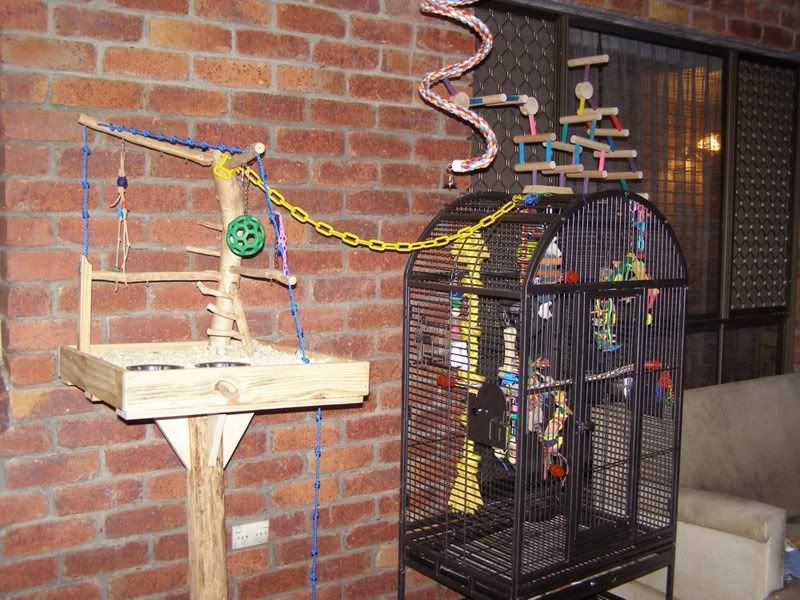 and here is one of my two girls
Sophia who has just turned 2 and Kiera who is now 3 weeks old if you can belive it!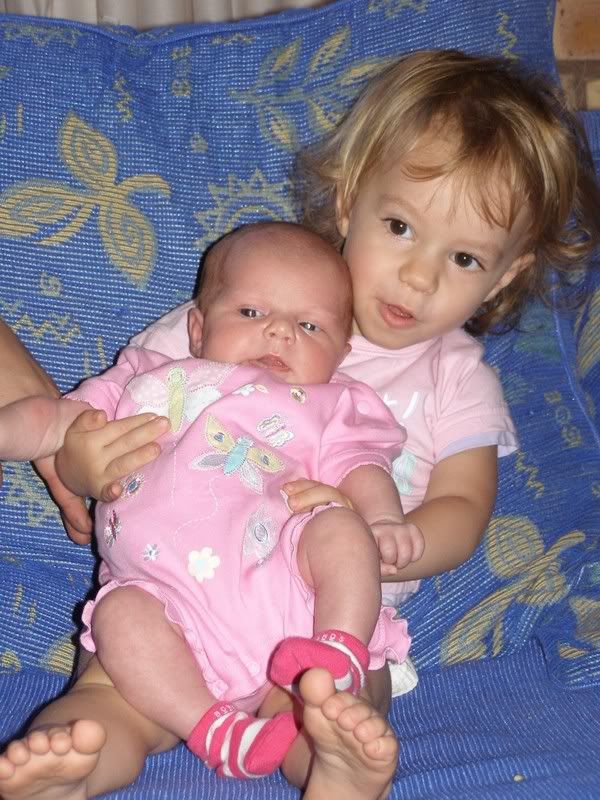 LOL, please ignore the crappy couch that my hubby won't throw out
Katie