I just posted this on another forum. Dave thought it was funny and that I should share it here too.
Some of the pictures are on other threads here already, please excuse the double ups.
I think i have lost my bird on a daily basis this week, sometimes she is just blending in with her surroundings: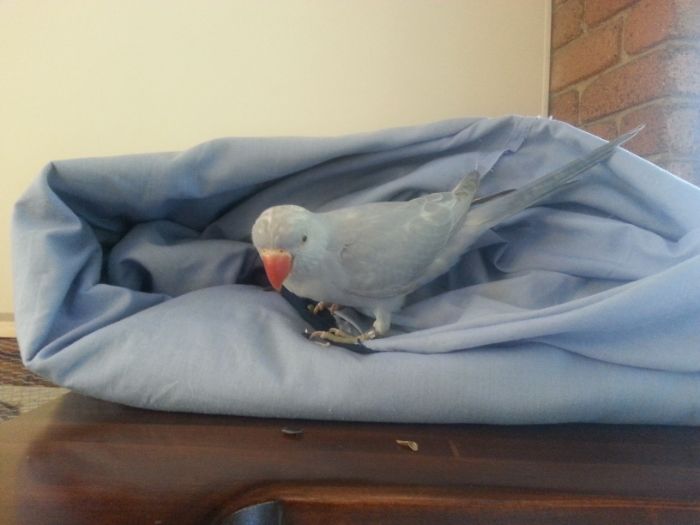 Other times she is playing peekaboo and pokes her head out when I ask Nila where she is:
Other times she is just somewhere strange: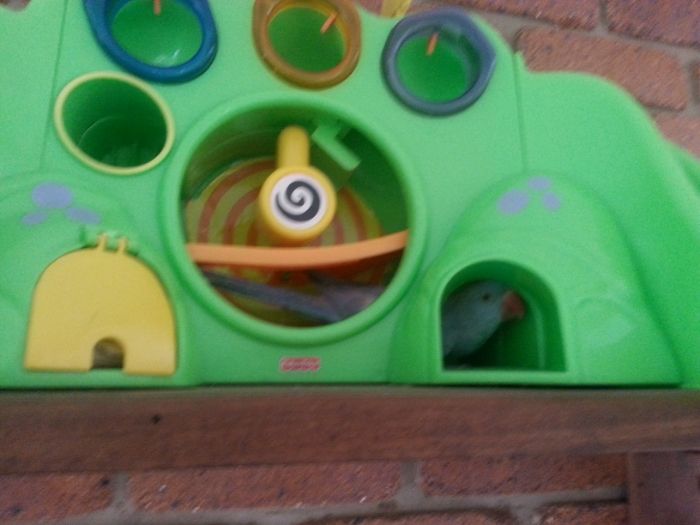 I accidentally locked her in the pantry for about 15 minutes the other day, I think she was annoyed that I found her before she had worked out how to get to the cereal!