Moderator: Mods
Posts: 12
Joined: Sat Sep 21, 2013 4:27 pm
Location: Washington State
male from Florida, female from Washington state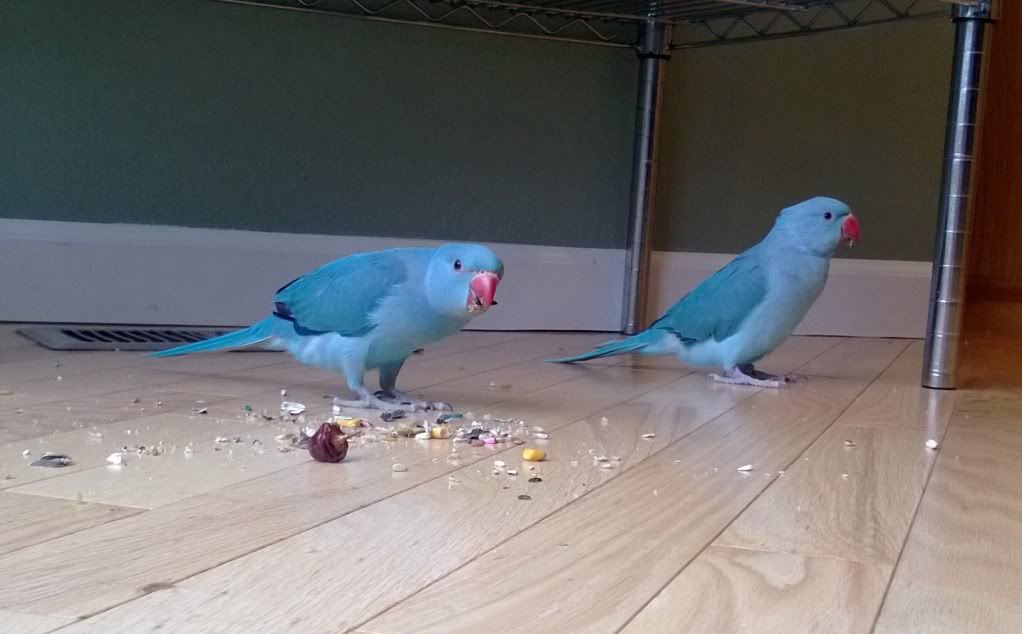 " The Gentle Way Sensei "
---
Beautiful. How old are they?
---
Posts: 12
Joined: Sat Sep 21, 2013 4:27 pm
Location: Washington State
pattiB wrote:Beautiful. How old are they?
3 & 5 months.
" The Gentle Way Sensei "
---
Posts: 2703
Joined: Mon Jul 19, 2010 1:17 am
Location: Sunshine Coast, Queensland, Australia
Ooooo, I love them. Just beautiful!

Ellie.
---
OMG,they are soo beautiful. They remind of a parrot I had long ago called Cocoza.
Keep the pics coming.
"Live with parrots and you learn to panic"
AlphaWolf
---
Okay this seemed like a good thread to post these pictures. This is Bell a few months before his ring started really showing. I know this site isn't meant to be for photo hosting, but I figured I'd cheat a little and share a couple that I kinda like..
sorry about the size
---
Wow what stunning looking IRN's are you going to breed with them?
Its Hard To Be Humble when You Own Indian Ring necks
---
My pics are all of the same bird. I don't know about getting him a girlfriend. Seems like twice the work since he's quite a handful by himself.
I can't speak for the other poster if those were the birds you were referring to
---