Moderator: Mods
Here's a new one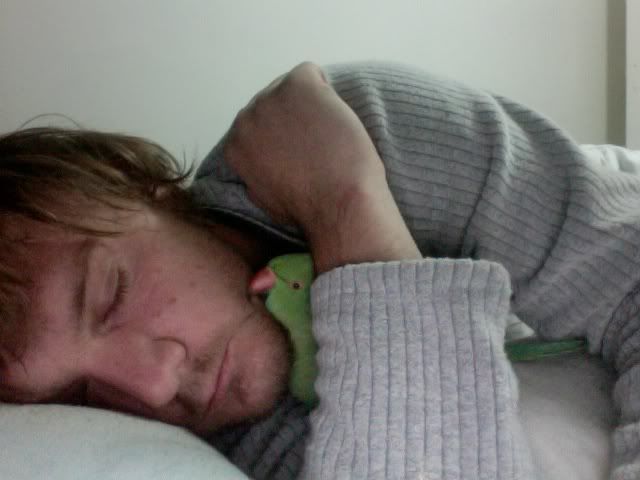 ---
Posts: 2703
Joined: Mon Jul 19, 2010 1:17 am
Location: Sunshine Coast, Queensland, Australia
So very cute! Do you really go to sleep like that? I'd be scared of squashing my bird. Although I do remember once when Janey was a baby dropping off to sleep with her on my lap only to be woken by her nibbling at my finger!

Ellie.
---
Just napping Ellie
I wouldn't go to sleep sleep like that - i would probably roll ontop of her!
---
I never see this kind of picture
It seems to love you.
---