Here he is, my little Naboo. He is such a little piglett and very cuddly.
Playful too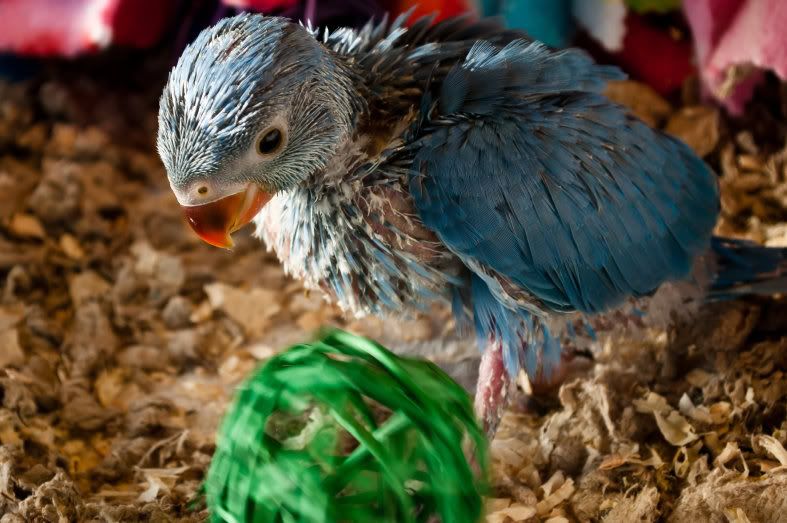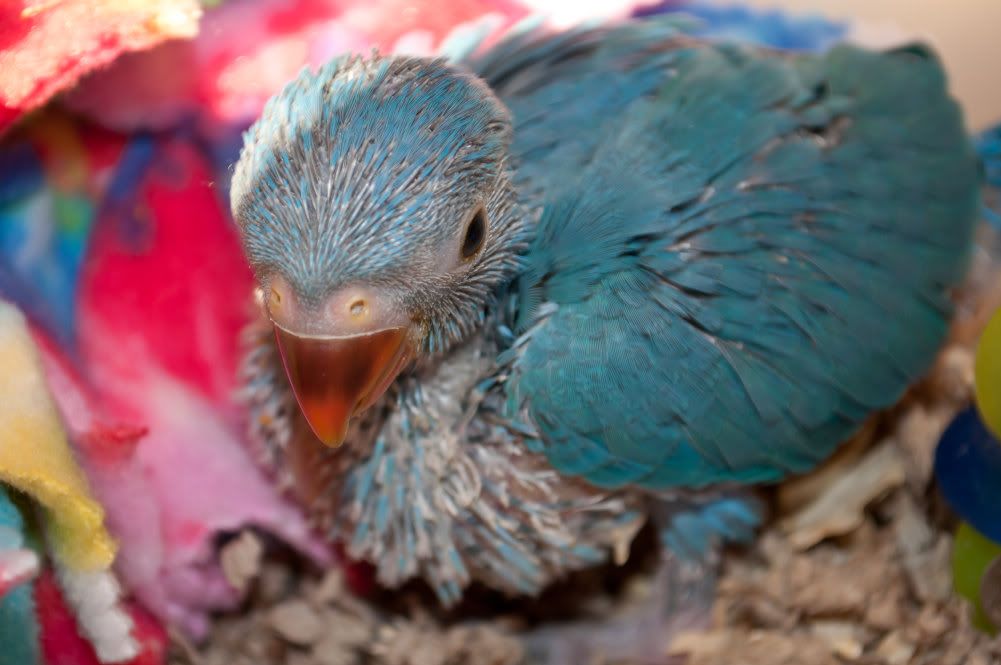 Little parrot big cage.
There is a heating pad under the puppy pads. At night he gets put back into the brooder.
Currently his is asleep in his food dish. Playing with seed is tiring.
These are the last pictures taken by the woman I got them from. The parents of these birds are not hers. They are owned by a friend of hers who is in his 80s and although he no longer hand raises he still breeds them. She has been breeding and hand rearing for 40 years but IRNs are not her specialty. So really I still don't know for sure what mutation little Naboo is. His father is a Cobalt and the mother Turquoise. What kind of Turquoise I do not know. In the photo Naboo is the dark blue little guy on the left the other two are his sisters. Both girls are Turquoiseblue. I am guessing the darker one is a Cobalt Turquoiseblue?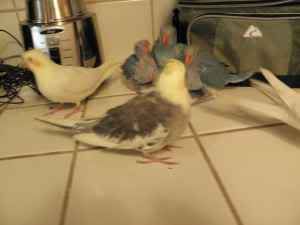 Whatever he is, he is home and he is perfect!