Moderator: Mods
Posts: 70
Joined: Wed May 20, 2009 10:56 am
Location: Chesapeake, VA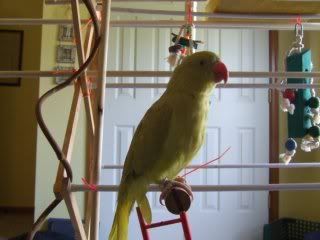 Bullet
mikey (white) and joey (blue)
---
Posts: 70
Joined: Wed May 20, 2009 10:56 am
Location: Chesapeake, VA
In the first pic, Joey was in his transport cage. He came from Lynchburg and we went to pick him up. The next two were on top of his temporary cage, and the last one is where he stays at night. He reallly loves his big cage.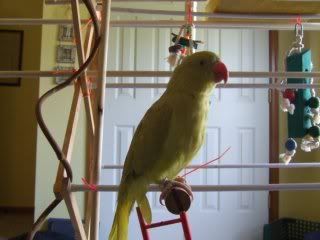 Bullet
mikey (white) and joey (blue)
---
Posts: 2703
Joined: Mon Jul 19, 2010 1:17 am
Location: Sunshine Coast, Queensland, Australia
Thanks for the pics of Joey. They're so cute when they're babies!

Ellie.
---
Posts: 2588
Joined: Thu Oct 11, 2007 11:35 pm
Location: Central West NSW Australia
Contact:
Can't wait till eggs hatch this season. Gets more exciting every year I think!
Joey is a beautiful blue colour. Looks happy to.
---
Posts: 82
Joined: Sat Jan 31, 2009 4:32 pm
Location: Slovenia
soooo cuteee <3
view my gallery of drawings and photographs on deviantart http://purebloodrose.deviantart.com/
---