Here is my big surprise!!!!!!!!!
I have joined the elite club of finally OWNING my dream bird.......a CAG, (Congo African Grey).
He is aprox 4.5-5 months old, says 'hello', 'what are you doing', whisles and mutters a few things that we can not yet understand, and loves his toys.
We picked him up yesterday and he has settled in with no problems. Although the sight of Freebee the cat did make him go into 'statue' mode.
But he seems to have began to accept the cat.
We have not chosen a name for hime as yet, trying to work out his personality and find something suitable.
Here is my baby boy......
and another.......
yet another one......
an 'action' shot one.....
aaannnnndddd just one more.....
One of my Jasper.....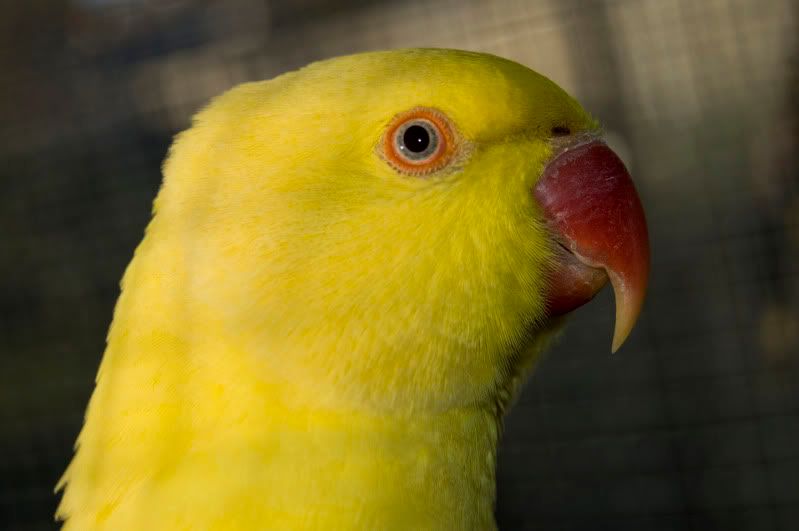 My Sun Conure.....Sunny