O.k, this may sounds like a stupid question, ive never owned a bird before, so i dont know what their feet are meant to look like. I've got a photo of Spits feet because i dont know if the skin is too dry of if they are meant to look like that. When we first got him it looked like he had dandruff on his feathers but this has stopped now.
the picture: (you will have to excuse the quality: he decided to get camera shy today... when yesterday he was lappin up the attention. typical
)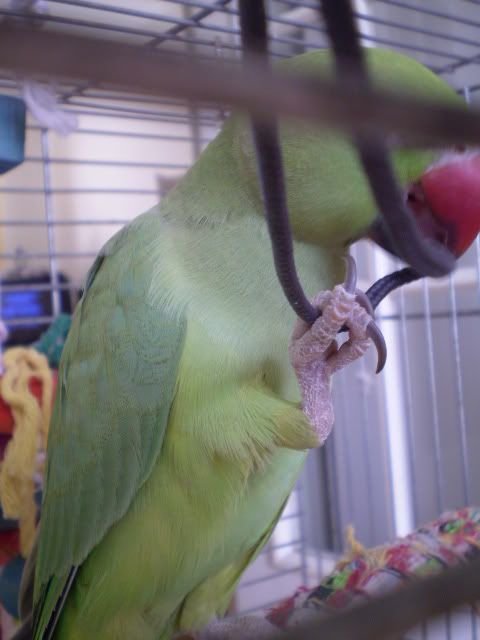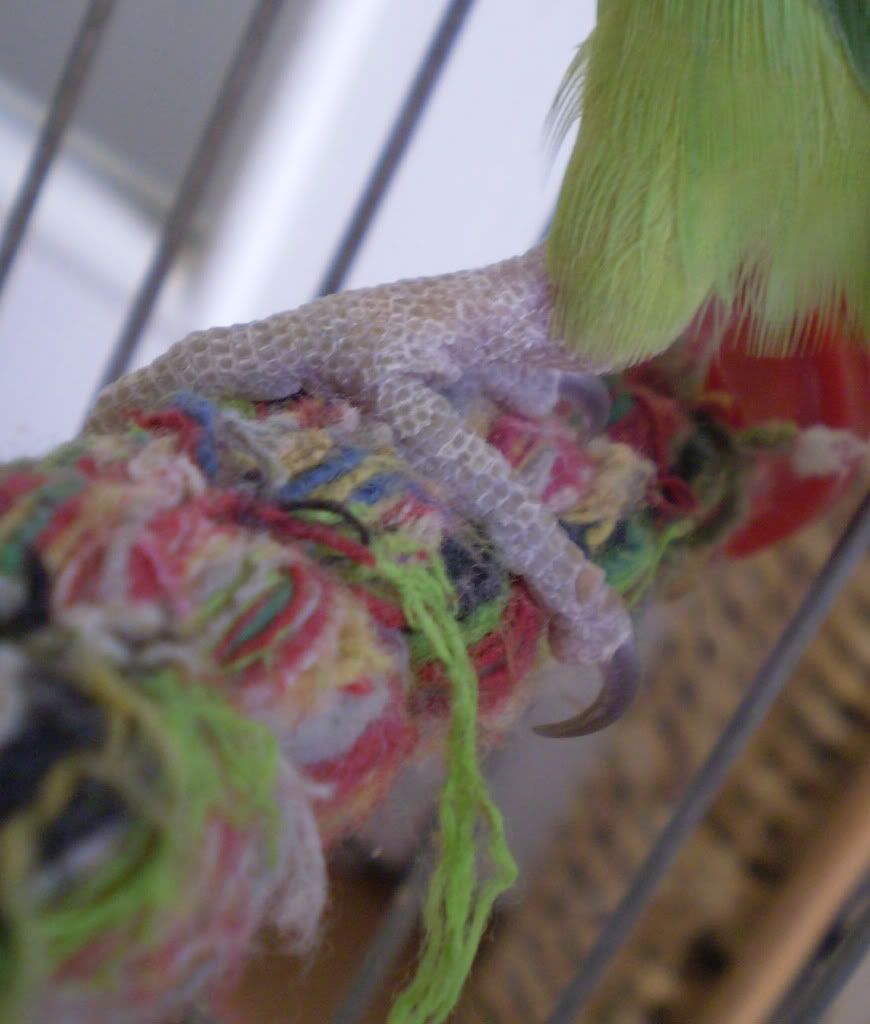 If he has got dry feet, i read that vitamin A is good for dry skin, is there anything else i can use or is there any veggies rich in it? ive got some small animal cream that i use on my rats dry feet and it says its safe for birds but that means id have to towel him and id rather avoid it if i can.
[edit] p.s.. ignore the mess of his perch lol. we need to buy another one but he absolutely loves destroying the messy one