Hi everyone,
It has taken a long time to finally be able to take some comparison photos between Deep and Dark in green series. After losing his only Deep green hen, Martin was able to bred a Deep green chick this season. I was able to breed a Dark green chick and this has allowed for us to make accurate comparisons as the juveniles are both of the same age.
Before we made any comparisons, I made the call that since Deep blue is very similar to Dark blue phenotypically, we should expect the same in green series. This is contrary to the only other comparison photos of Deep and Dark greens that was taken by Ron, which showed a Deep green that was much darker then a Dark green.
Upon viewing the both the Deep and the Dark green together for the first time Martin was surprised to see just how similar the phenotypes were.
We tried to capture the variation by putting them in a cage with a wild type green, however this was futile as they just wouldn't co-operate long enough to get decent photos of the 3 together. We had to resort to in hand photos, and here is what we came up with.
Dark green upside down, Deep green to right, wild type in foreground.
Dark green top, Deep below
Dark on left Deep on right
Dark on top, Deep below(blue ring)
Dark on top, Deep below
Dark left, Deep right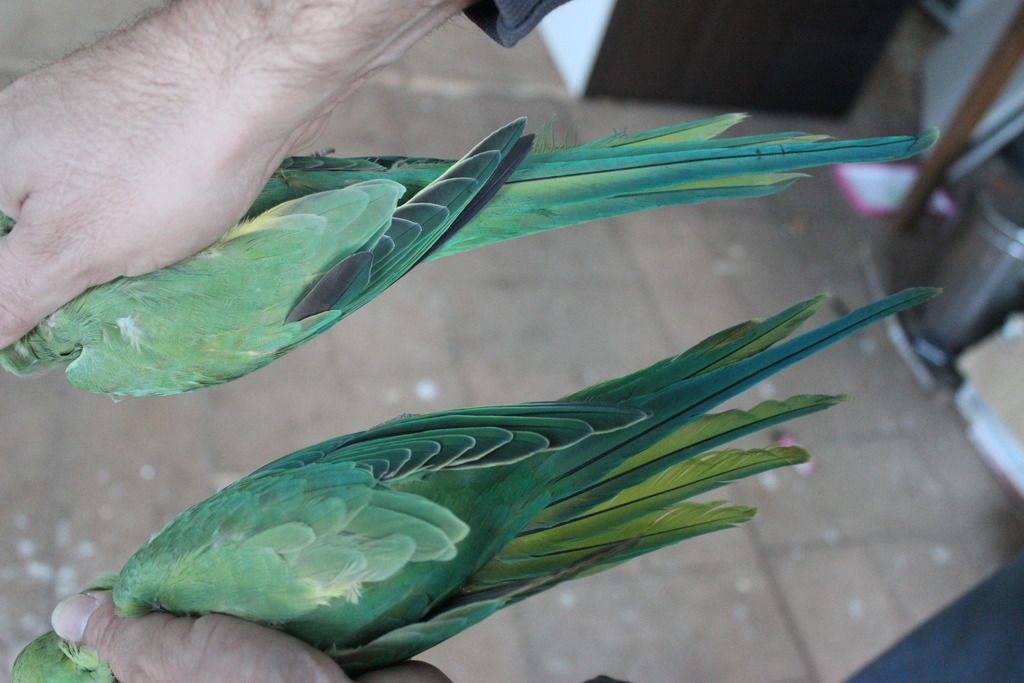 Dark on top, Deep below
Below are some comparisons with the Deep green and wild type juvenile of the same age.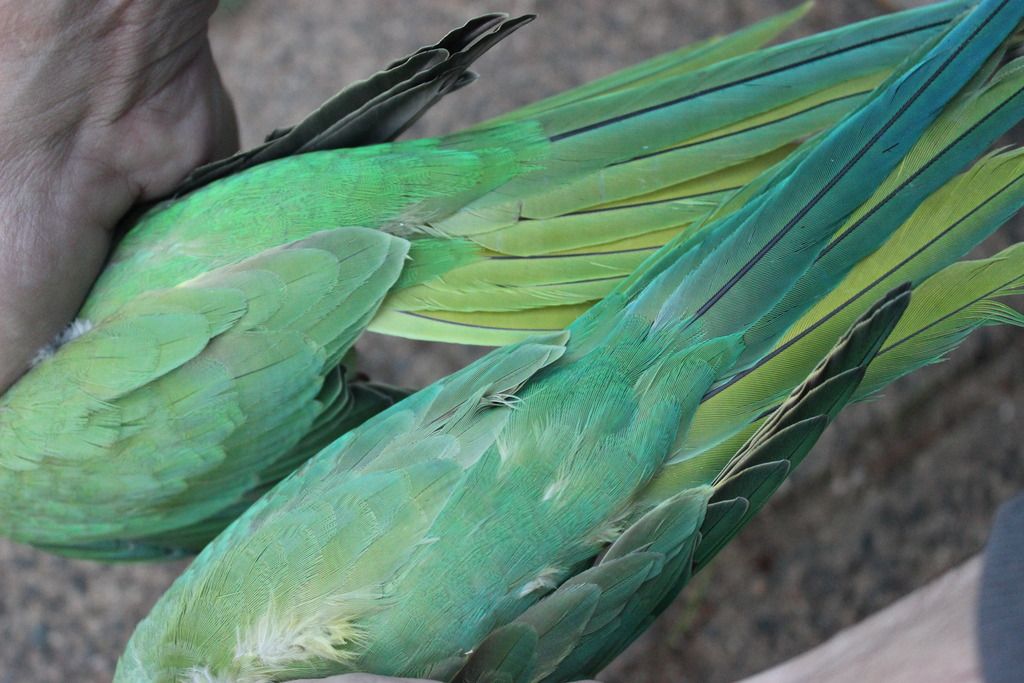 Wild type on top
Wild type on top
Wild type on top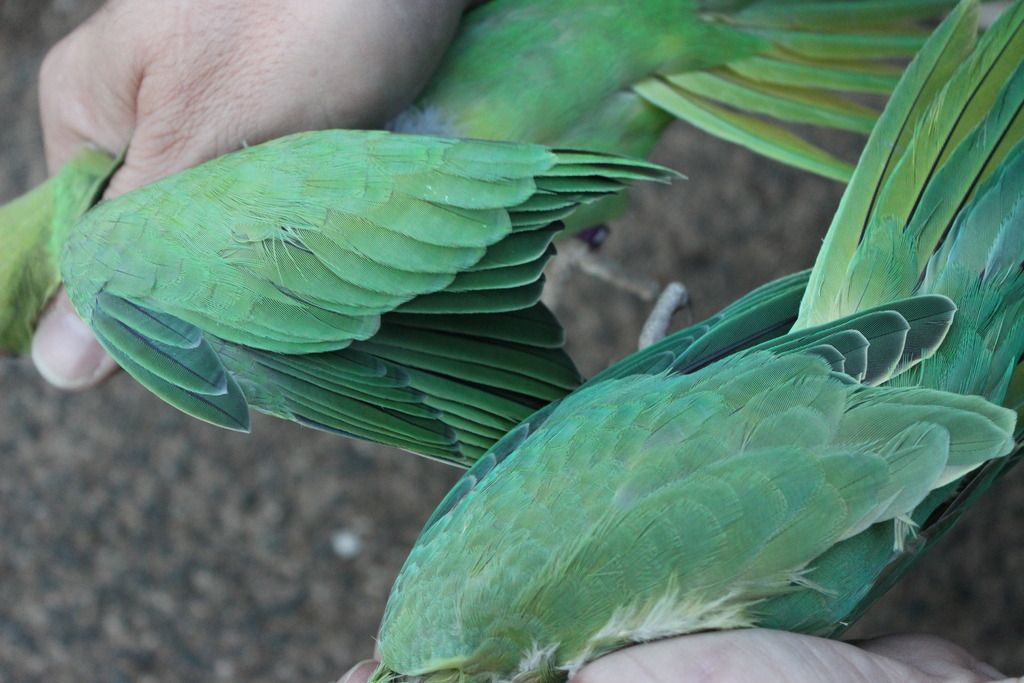 Wild type on top.
In the end our findings were that the Deep Green had more of a bluish wash over the covert feathers when compared to the Dark green, and the green of the Dark green was touch greener, especially in the flights and around the eyes and cere. So overall very, very similar. There was almost no difference in the colour of tail feathers or the underside of either bird.