Hi everyone,
This season I decided to put my deep green cock to a DF violet hen. The reason I did this was due to the reaction the green cock received from those who have had experience with the Misty mutation. The reaction was based on how much he reminded them of a Misty, especially the photo with flash. (Shey's post on photos re: dark and deep greens).
Here are some current photos of the cock in different lighting taken without flash on a sunny but at times cloudy day. As you can see his colour can change so much depending on how bright or dull it becomes.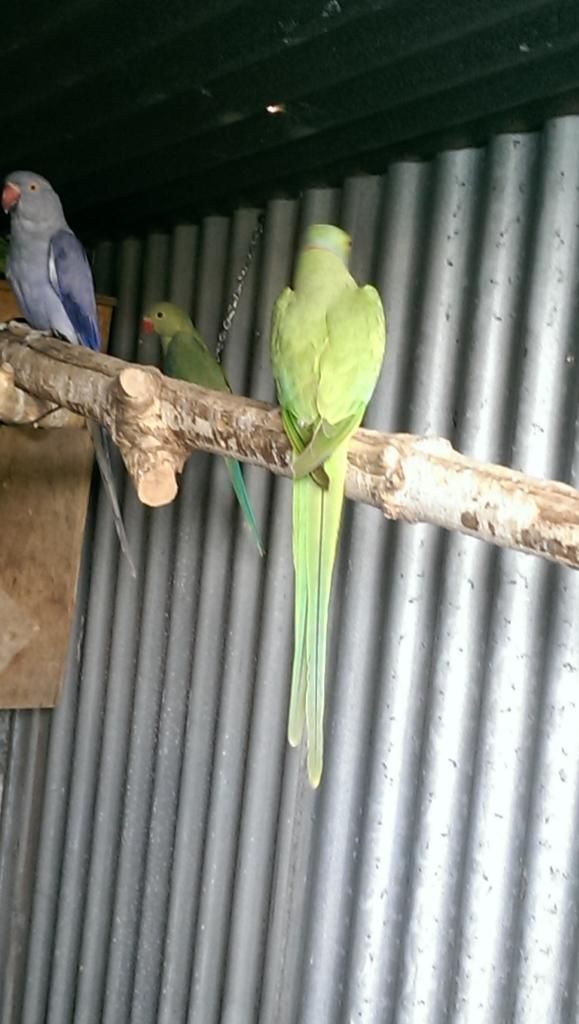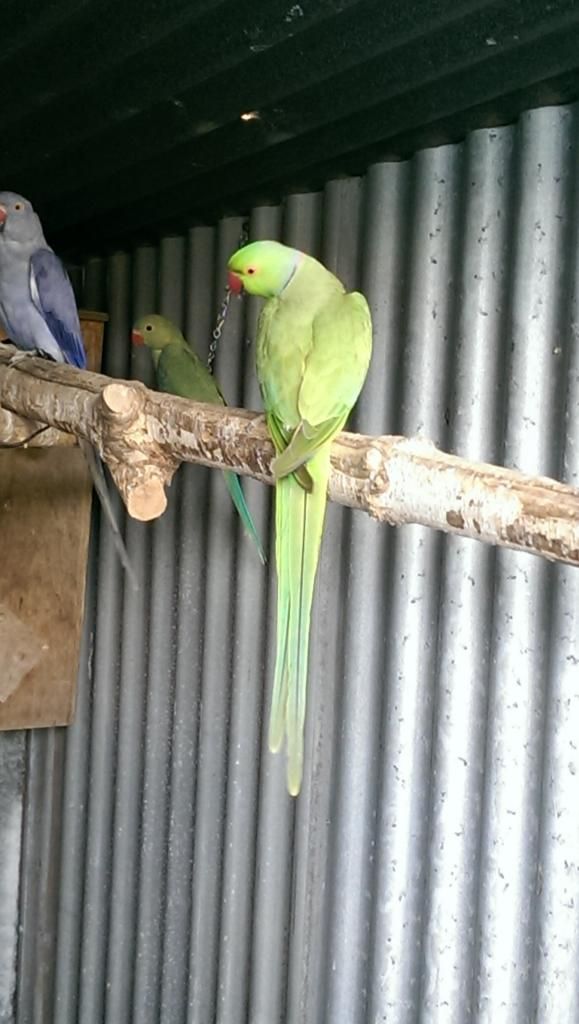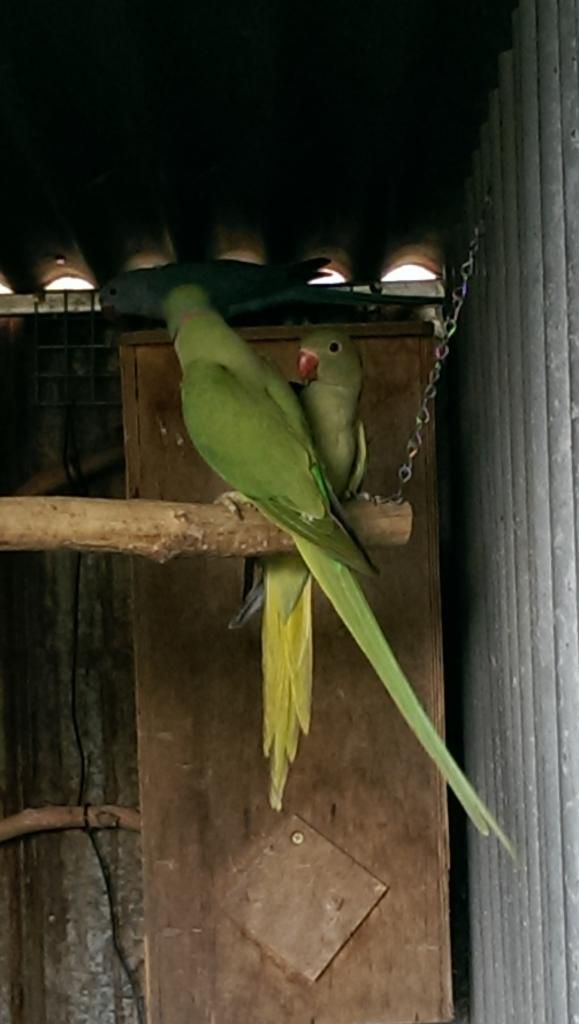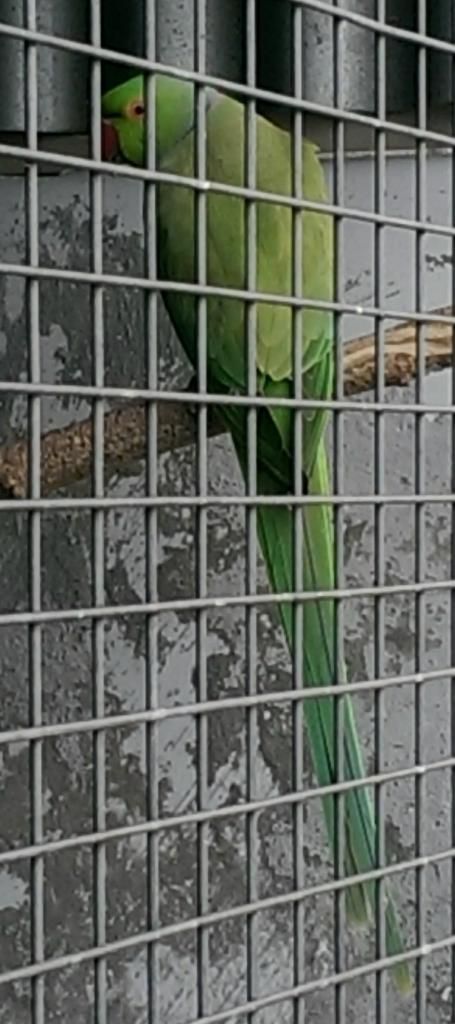 Since all the information available states that Misty can be very difficult to pick in green and also blue, but makes a dramatic and very obvious change in phenotype of violet, my though process was, to put him with a hen that would produce the most obvious difference in phenotype of violet that I was used to seeing. To ensure this would happen I selected a proven DF violet hen which has bred true to form in the past.
I knew that all the chicks should be sf violet in some form, and knew what phenotypes to expect, and any variation from the norm would suggest that the cock bird may well be something other than deep.
So the resulting offspring from this pair were 2 violet greens and a violet blue. However, as they feathered up I was surprised to see that all 3 chicks looked more like carrying dark than violet.
Here are some early photos:
What I did next was to set up a comparison photo which compared my violet to a EU cobalt and a violet turquoise. So in the photo below we have the EU cobalt at the top, the violet Turquoise to the left and, my feather plucked violet to the right. The results were even more dramatic than I even expected.
Clearly my violet looks more like a cobalt than a violet and with out knowing its genetics no one would pick it as a violet. All 3 chicks have expressed a different violet phenotype which is more dark looking than violet. Next season I will focus my efforts on producing a DF of the mutation, which may or may not be Misty, and hopefully be able to finally identify it 100% one way or another.
Some of you have had a chance to view these photos and I'm very grateful for the responses you have made and the advice you have given. Nevertheless, I welcome more of your thoughts and those of others that maybe able to shed some light on my results.
Just some final thoughts, I feel that my cock may not be deep after all, and I am 100% positive about the genetics of the DF violet hen. She is from a breeder who keeps excellent records, and I completely trust, so don't believe she is part of this equation.
Regards,
Kappa.