Hi everyone,
This might ruffle some feathers, pardon the pun.
Firstly, I must state that this is not an exercise to prove who is right or who is wrong. Both Ron and Willy have vast experience in mutation breeding and are very knowledgeable in what they do. However, we all know that the photo of Ron's deep green raised some eyebrows. It caught everyone by surprise, and personally I thought that it was possibly a deep dark green instead of a deep green.
All of us who have experimented with different structural combinations know that a point is reached where identification becomes complex and very difficult. What complicates matters further is the variations we have in phenotypes of any given mutation. Is it at all possible then that Ron some how misidentified one of his birds, and therefore lead him to incorrectly classify his bird as a deep green? I assume that Ron keeps detailed breeding records, but any records are only as good as the accuracy of the information being recorded. A misidentification of past results will produce future surprises.
This post is merely offering another alternative possibility as to what the phenotype of a deep green might be.
I know I'm going over old ground, however since Willy's article on deeps in Bird Keeper Magazine, I decided to revisit and revise all the information I collected in-regard to my deep greens. I took comparison photos over time with my deep green and a wildtype of the same age, and even took uv photos of them to try an identify any differences. I shared my findings with a fellow breeder of deeps and he also doubted that Ron's deep green was an accurate representation of a deep green.
Things changed very quickly for me when he confidently and without hesitation took one look at my juvenile deep green and identified it as such. Furthermore, he went on to state that it looks exactly like his mature deep green hen. I asked him how he could be so confident in his decision and he pointed out that it has the blue green sheen/shine over its wings which is typical of a deep green. Something that is very difficult to make show in photos.
So here are some of my photos
Deep on right. Fledgling photos
.
Deep on left
Juvenile moult . 7-8 months.
Deep in foreground.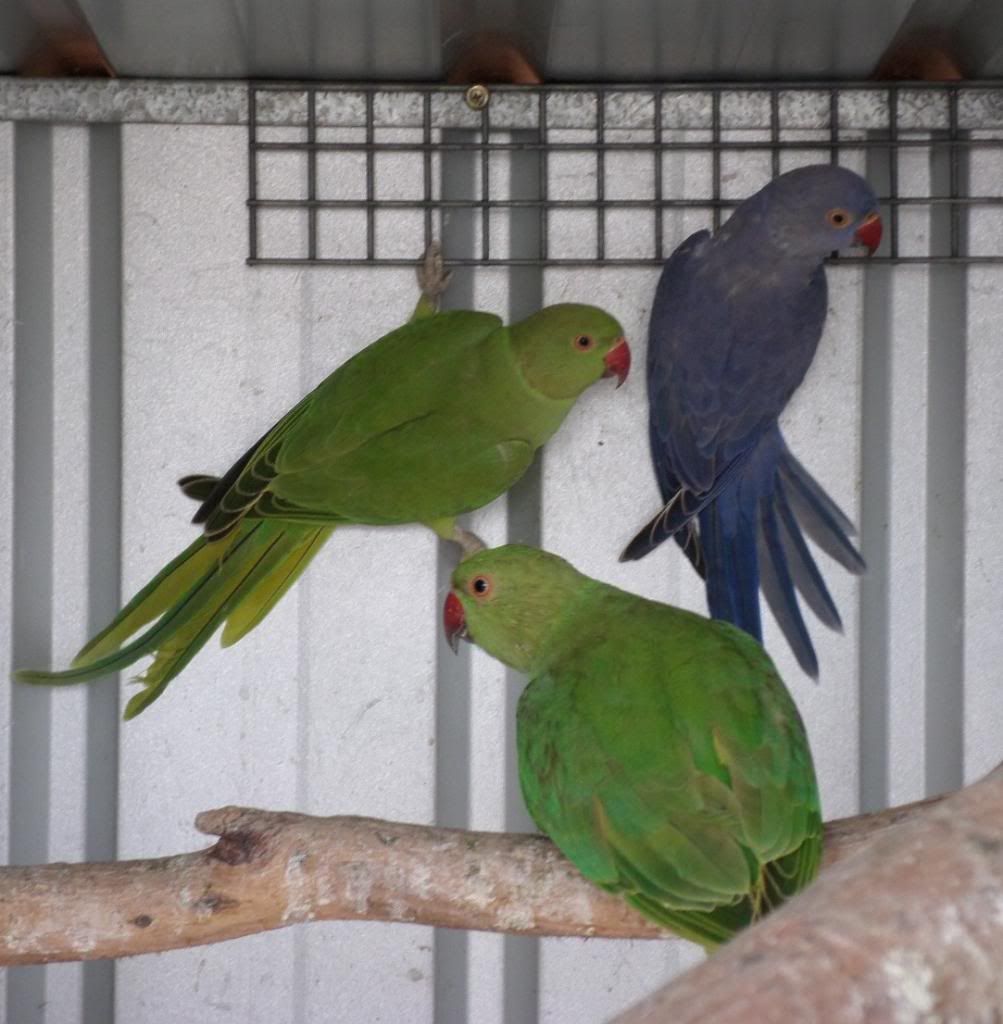 Under uv. Deep much brighter.
Any thoughts?
Regards,
Kappa.