Moderator: Mods
---
I would say normal. Beautiful bird.
---
Posts: 51
Joined: Wed Apr 11, 2012 2:28 pm
Hi I would say it is cleartail the wash of yellow on the head also the yellow tail
The picture is not that clear green or one dark factor ?
Kev
---
Pic is a bit blurred. Looks a dark green. Send better pic for confirmation.
---
I will go for a green clear-tail youngster , possibly a male as I see a pink feather in the second pic around the ring area.
---
I say a rising 2 yr old dark green.
---
Here are some more pics of him. He is split to blue and is 15 months old. I have him paired with a 2 year old turquoise lacewing hen (not the best pairing I know, but its all I got
) who is in the third pic, I think it gives you a better idea of his color with something to compare him to.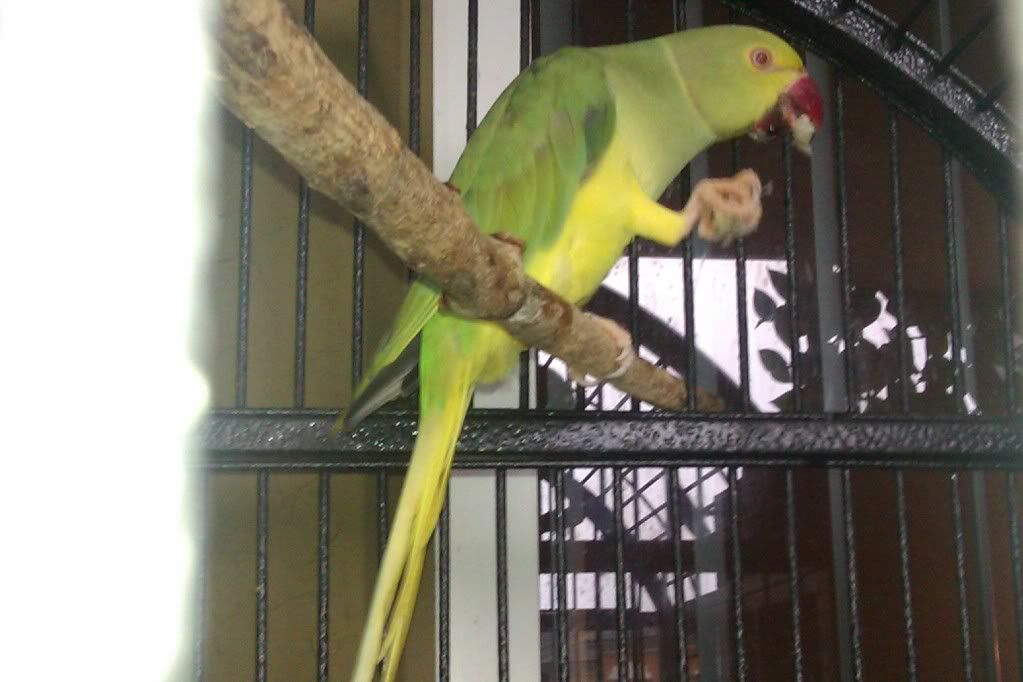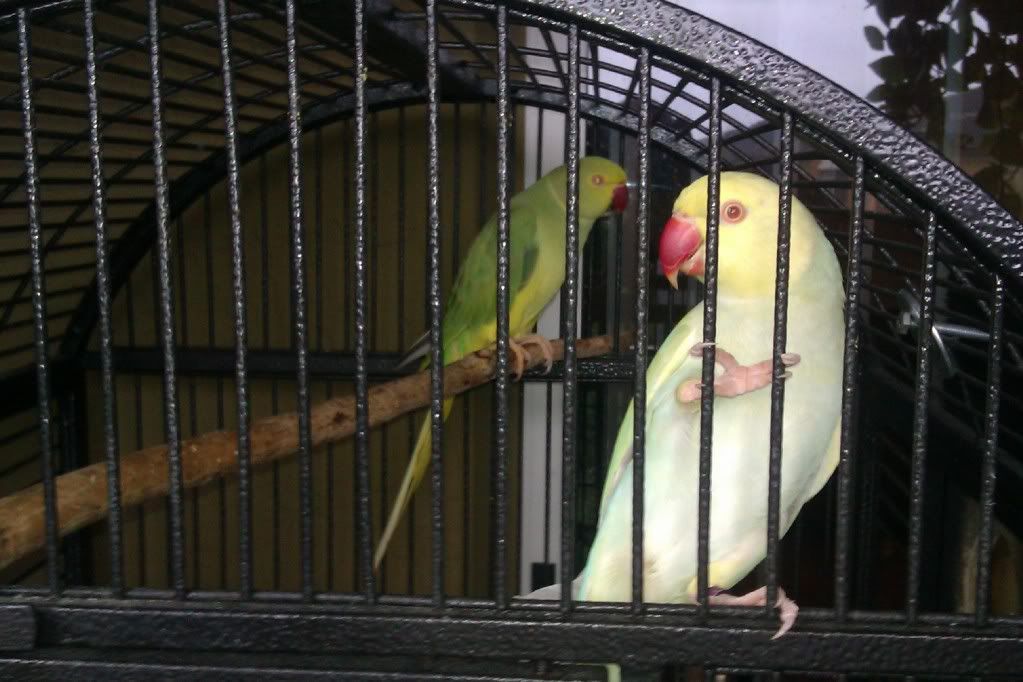 I appreciate all the feedback !!!
---