I've had my little guy for ten days now and the changes in him are amazing. He's sitting up tall now, learning to perch. He's eating all kinds of cooked veggies and mashed fruit as well as seed. His feathers have come in thick and beautiful. I love his Pavlovian response to hearing me mix his food. He makes the most adorable begging sounds. Just wanted to share some then and now photos to show the big changes in such a short time.
This is the day he came home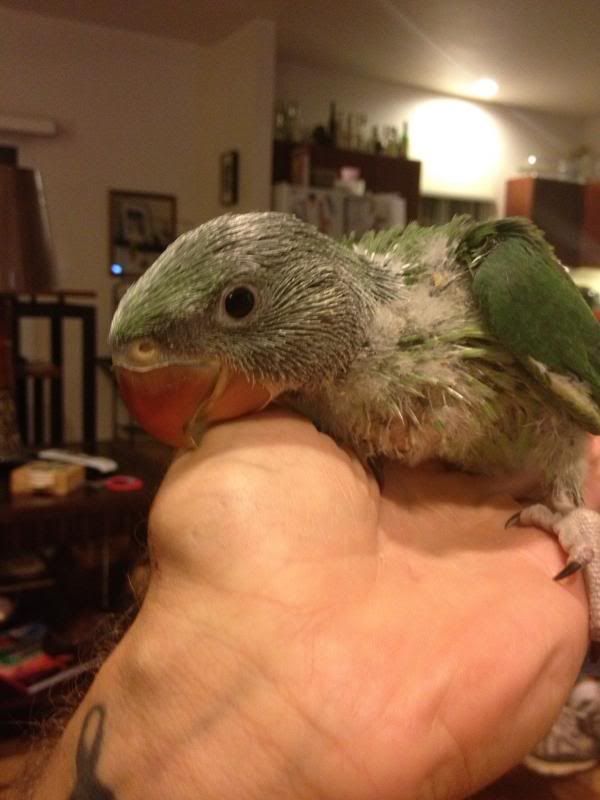 This is from a few days after he came home with me.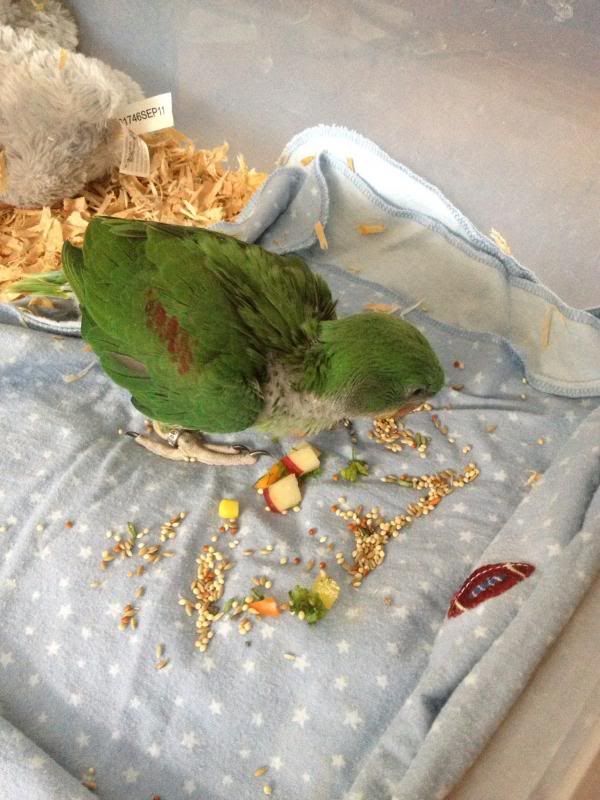 This is him now