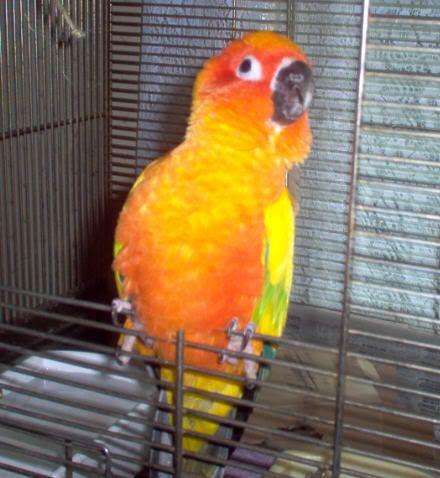 This is Kiley, our Sun Conure doing the two things Suns do best, screaming because, well, just because, and showing a ton of attitude. Note the puffy marshmallow head. That means how dare you pay attention to any other bird.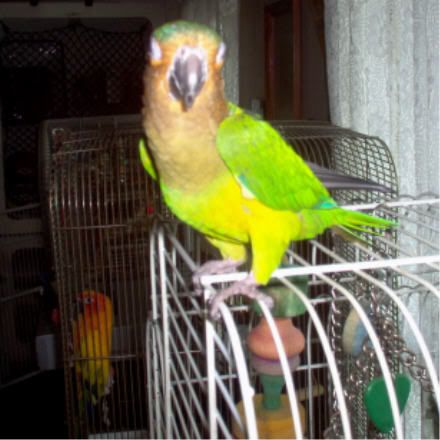 This is Lucky the little Brown Throat. He's my little butty. (buddy + Butt head = butty)
I think he may be the smartest bird in the universe. He has a sense of humor and loves to play games. Don't sneeze, cough, laugh, talk loud, whistle, open a squeaky door, or bark like a dog, you will get imitated (mocking I might add). Note Kiley in the background tearing the stuffing out of her fluffy bird buddy that's tied to her door because I'm paying attention to her arch enemy Lucky.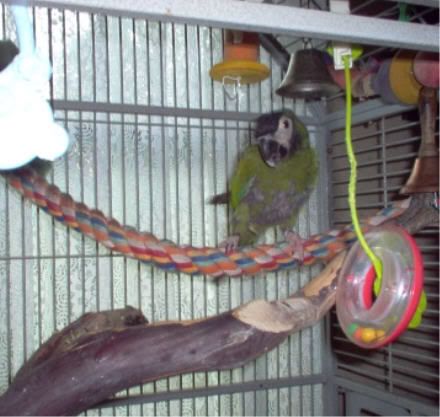 Mickey is a Miniature Macaw. She was completely plucked clean on her back and all of her chest. It took about six months, but with a lot of work we got almost all of her feathers to come back on her chest. It's been about two years now, and there's just a little thin spot you can see in this PIC taken right after a bath. Mickey has quite a sense of humor as well. She loves to wolf whistle, yell hello, and occasionally bark like a puppy or let out a very convincing meow. She is a little afraid of hands, but loves attention!
In a few hours we are scheduled for a home inspection for our fourth bird adoption, Norma Jean, a beautiful IRN!
*************************************************************
I have been so excited about our IRN adoption, I completely forgot about the rest of our family!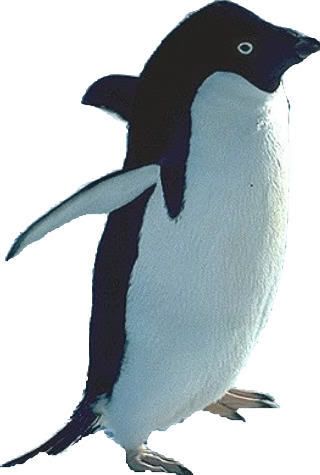 This is Percy. Oh yah, I keep forgetting, she's not real….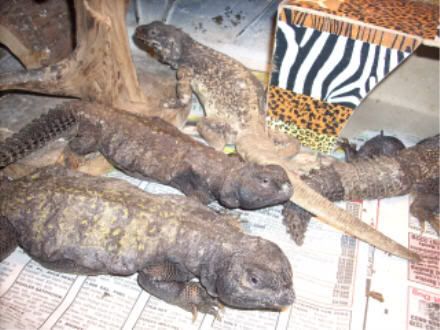 These are our little lizards. Three uromastyx and Chucky, the chuckwalla. I think Chucky doesn't know he's a little different! It's very unusual to see a chuckwalla in captivity at all, let alone living with other species. They have lived together for about five years now, we adopted them three years ago. They are strict vegetarians, eating mostly collard greens with some fruit and veggies. There are two unusual facts about both species; they can tolerate seeds as part of their regular diet. Not only can they tolerate seeds, but the uromastyx require them for good health. The other strange fact, being desert dwellers (mostly) they NEVER drink water. These guys haven't had one sip their entire lives!
A good shot of Chucky just checking out the camera.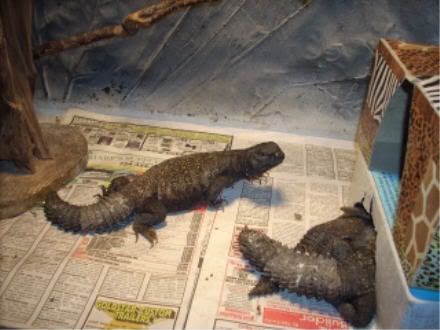 Got room for one more? We use tissue boxes for them to sleep in. In the wild they wedge into crevices and puff up if disturbed. They all jam into one box every night.