This is our soon-to-be new feather baby! She will join our little chump son, Frankie, in a few weeks when she is ready and weaned.
We haven't thought of a name yet. We did make a silly pact to name our second baby Hank but she isn't a Hank at all! HAHA!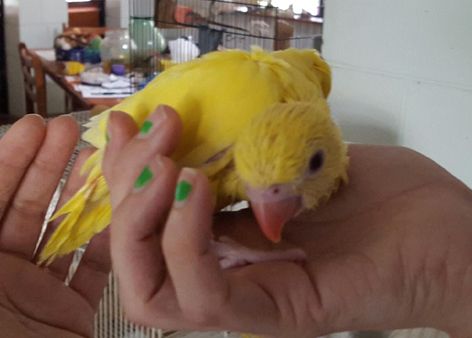 She was very very sweet to hold and just so beautiful! I fell in love!
Any tips on introducing her to Frankie would be greatly appreciated! We plan to quarantine her for 5-6 weeks (depending on how she fairs) and then slowly get them to see eachother. Keep in mind Frankie has no coping skills whatsoever.
Can't wait to get her!
On another note, we have a training kit coming from the US, so can't wait to get into that!
Also pardon my terrible chipped neon nails