has anybody ever had any really bizarre pets? bizarre can be both bizarre in nature, and also just bizarre that you actually owned one! Photos are good
three/four years ago i had a Giant African Landsnail called Gary (named after Sponge Bob Square Pants' pet snail... yes i am immature). i had him for about year then he passed away.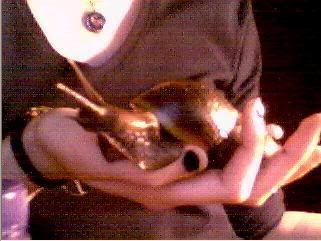 everybody thought i was nuts but i loved him!