kind of...
Obviously I am not a visual artist, but I got inspired by Nila playing with his water colours and decided to get out my coloured pencils.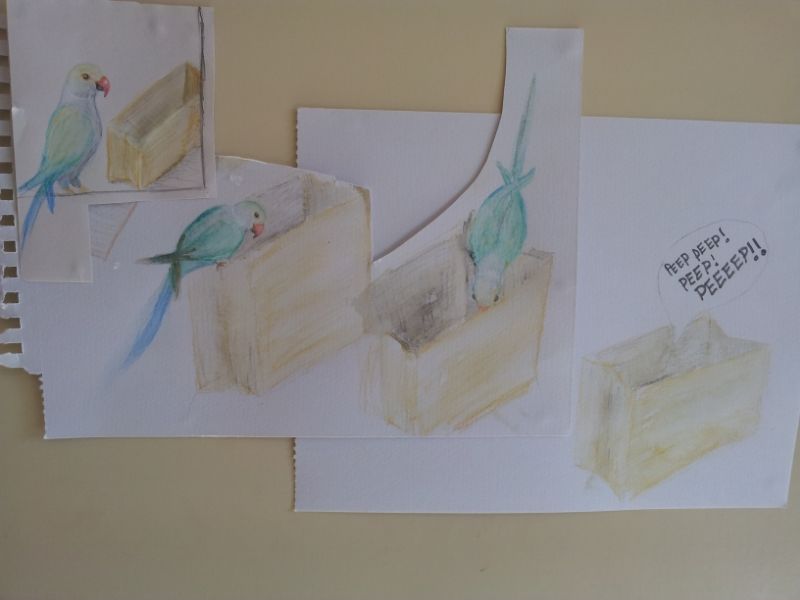 I've just discovered that my boyfriend leaves his photobucket account logged in on his computer, so now I can post photos all by myself!
I want to learn to draw simple colour cartoons of birdies now. Nila is always being cute and funny.