I thought you guys might like to see some videos of Neela doing his thing
He has a fetish for rolled up magazines or newspaper that he can stick his head into and talk
on that note, he loooooves talking.. the videos are of his favourite phrases and words, but he does know how to say quite a bit more!
let me know what you all think.. and excuse my legs lol I was nervous letting him stand on them because he's a reformed skin biter
I've made a list of what he says in the right order so it's easier if any of you can't understand his jibberish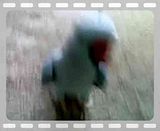 First Video
what are you doing huh
whos my...(he was meant to say baby buy he stopped)
no bitey huh
whos my booboo
come on
hello booboo
come here!
what are you doing
whos my baby huh
no!
no bitey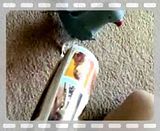 Second Video
come on baby
whos my baby
come here
come on
what are you doing
whos my baby
come here
what are you doing huh
come on
hello booboo (muffled voice)
heeeeeeey
whos my.. (dont know what he said there)